Pot Dealer Vol.1
A catalog of all 160 painted face pots made between 2014-2018. In the back of the book, a page of stickers and blank pot templates are provided so you can make your very own face pot.
255 pages
Designed by
Studio Elana Schlenker
Edition of 400
See more of the book in Publications.
Abolish ICE
Poster (2
nd
Edition)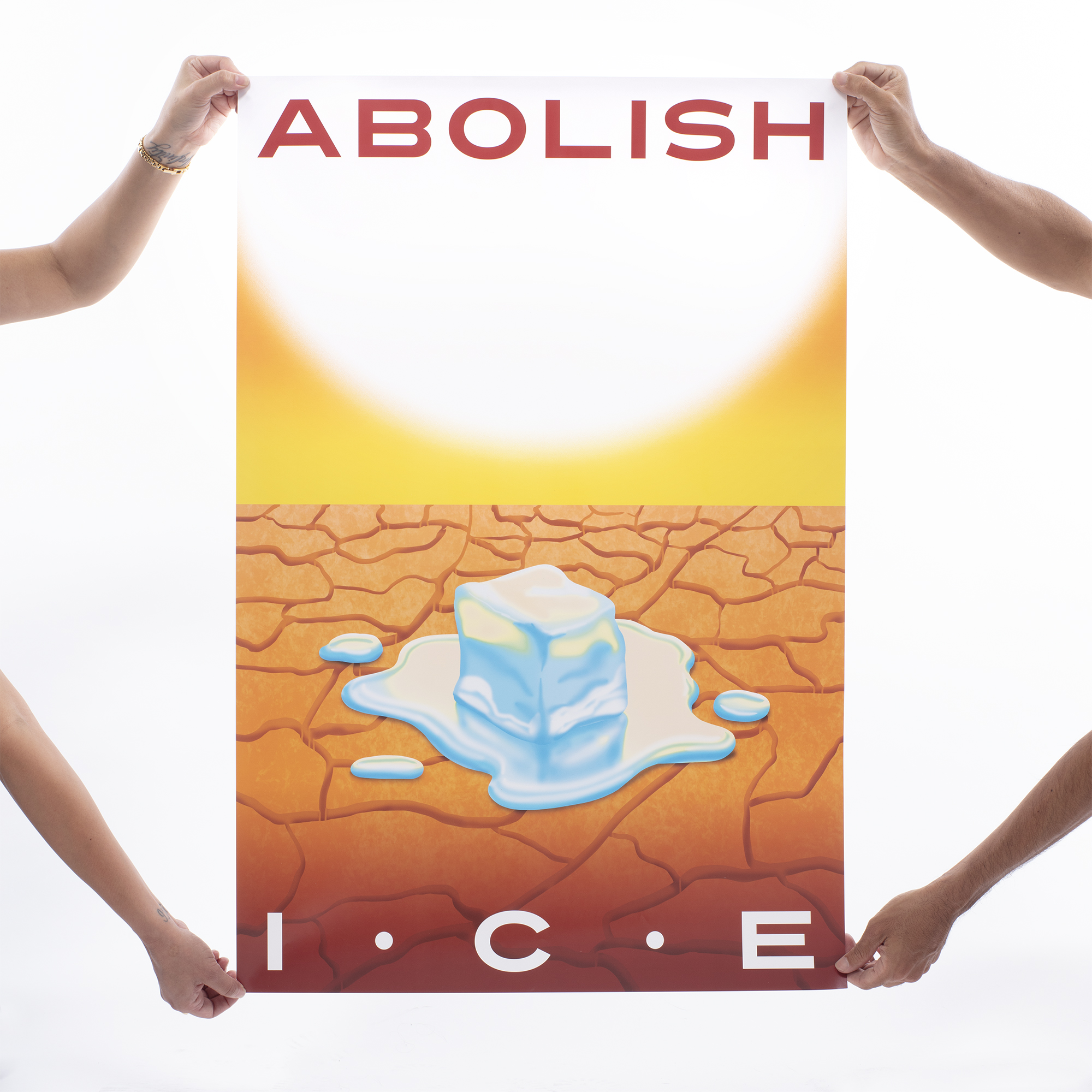 All profits from this poster are donated to
RAICES
, an organization that provides free and low cost legal help to refugees facing detention and deportation at the U.S. southern border.
24" ︎ 36" digital offset Signed and dated on the back, Edition of 100