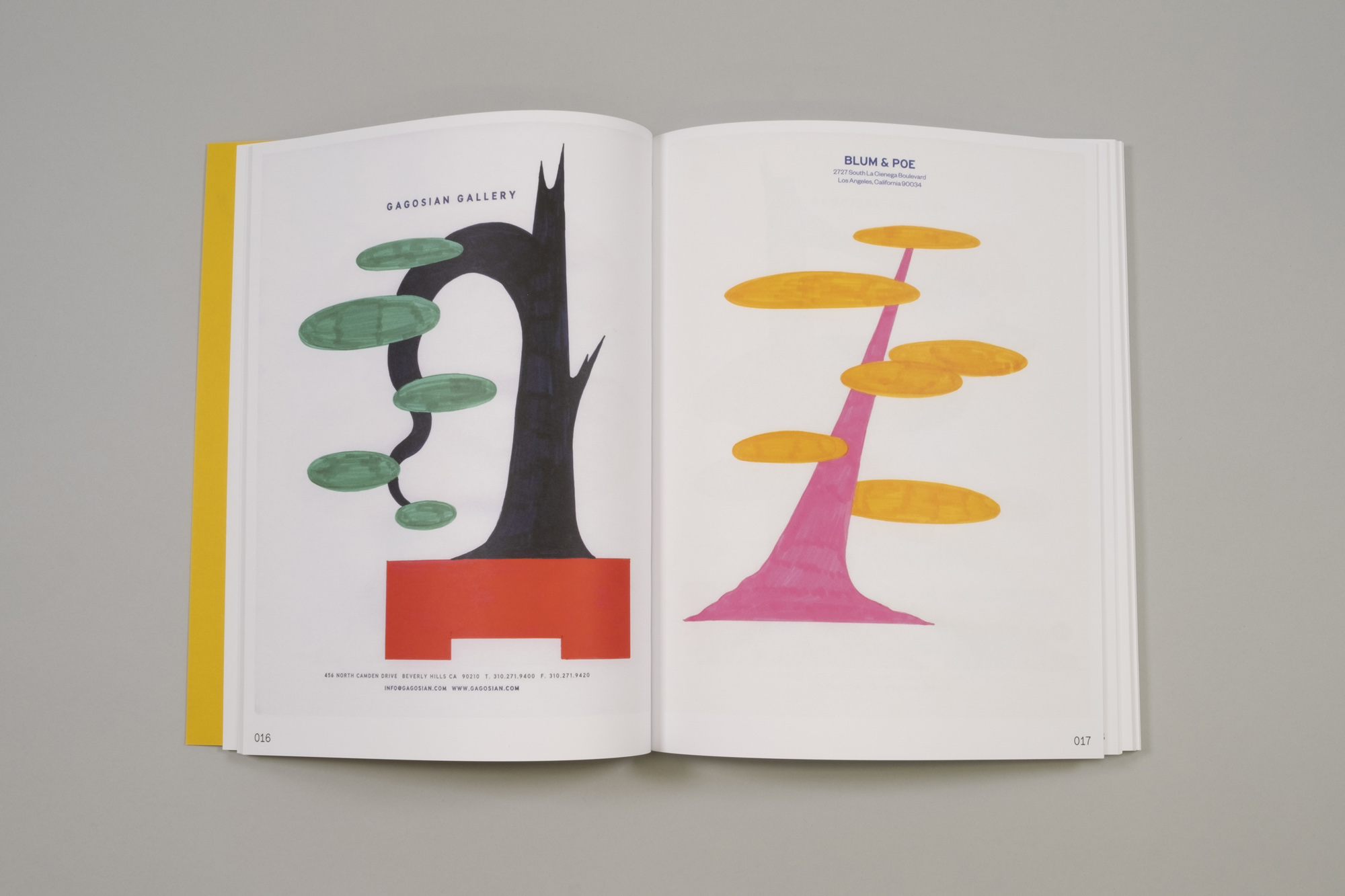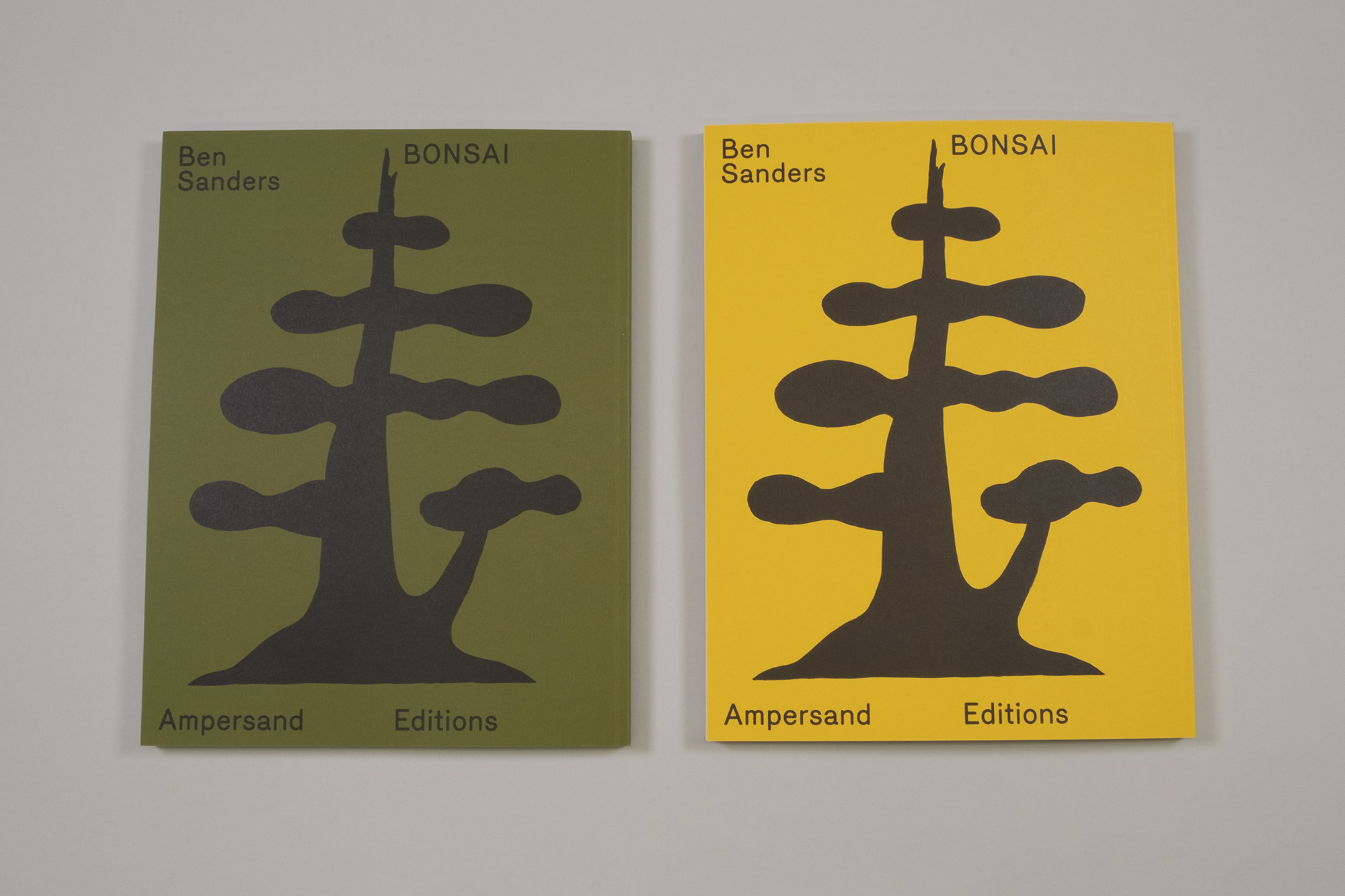 208 pages
9.25" ︎ 12"
Paperback
Edition of 250
ISBN 9781941556177
Designed by
Benjamin Critton
Text by
Erik Benjamins

Just as the art of Bonsai itself can be considered a practice that mimics nature, these simple drawings bring to life colorful tree forms that exist somewhere between absence and imagination.
Published on the occasion of an exhibition at Ampersand Gallery, also titled
Bonsai
,
in Summer 2020.
Purchase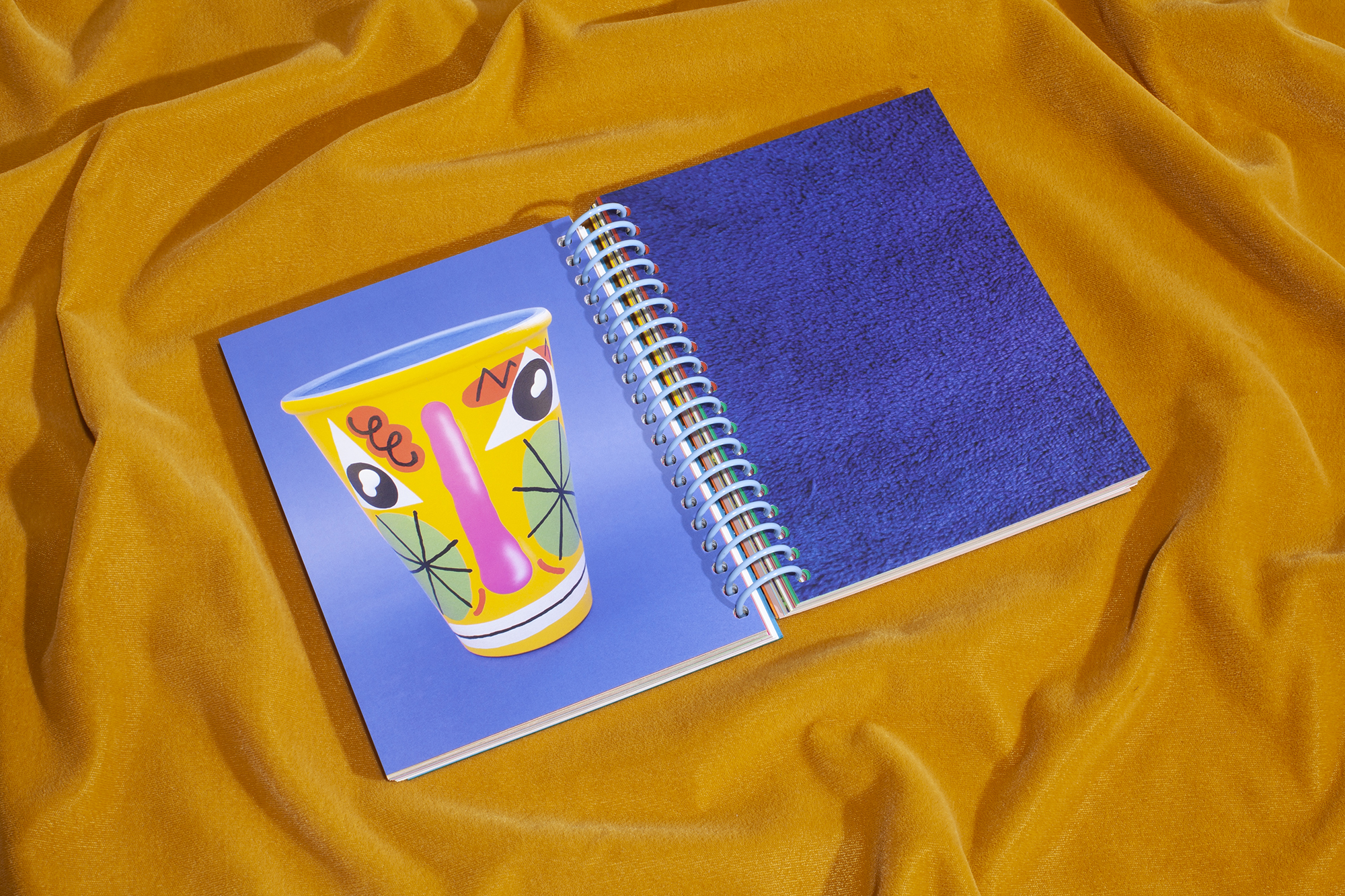 255 pages
6" ︎ 8"
Edition of 400
ISBN 9780578475912
Designed by
Studio Elana Schlenker
A catalog of 160 painted face pots made between 2014-2018. In addition to the array of beautiful and colorful photos, there is a short essay about the genesis of this ongoing project. The "Pothead" section of the book features portraits of collectors who have amassed sizable collections of Ben's pots over the years. In the back of the book, a page of stickers and blank pot templates are provided so you can make your very own face pot.
Purchase
Scrap Book
Artist's Book
Los Angeles, CA
June 2019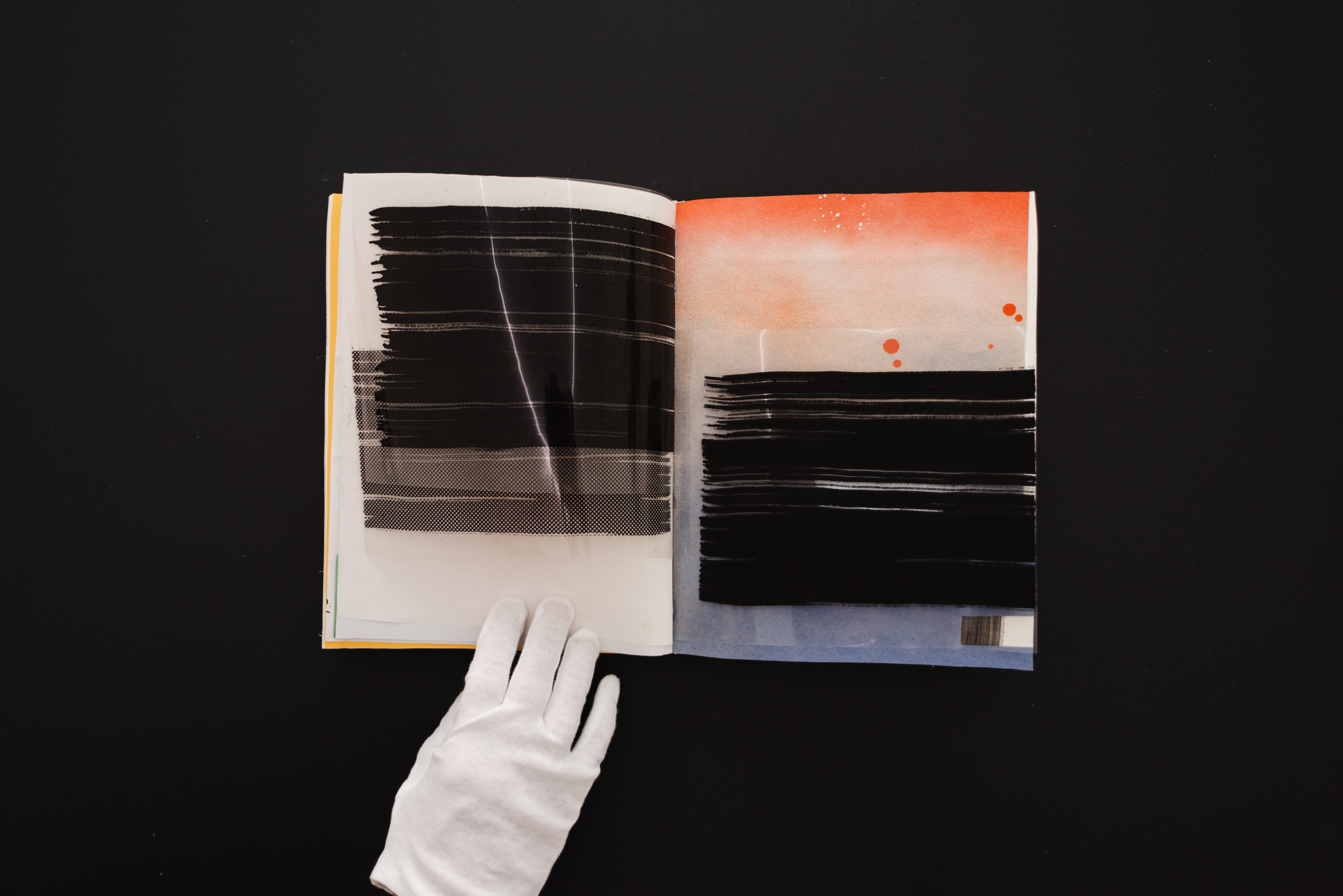 A Unique Handmade Book
306 pages
8" ︎ 10.5"
A book constructed from studio scraps that were made between 2012 and 2018. The book is bound in a cover made entirely of acrylic paint film, and is stored in a custom box made of wood scrap from the studio.
This book was shown in the exhibition,
I have always imagined that paradise will be a kind of library,
at
Blake &Vargas in Berlin, Germany.