SSENSE ︎ Paul Smith
Montreal, QC
October 2020
In celebration of the 50
th
Anniversary of Paul Smith's eponymous London-based fashion label,
SSENSE
commissioned a small body of work for an editorial showcase. The work revolved around an item from Paul's famously huge collection of ephemera and artifacts spanning decades; in this case an Olympus O-Product camera from 1988. Photographs and videos of the month-long process were taken with an iPhone camera and compiled with text about Paul Smith's influence.
Read the article here.
Body Builders
2019 – present
Dropbox Mural
SXSW
Austin, TX
March 10, 2018
A collaborative Live Mural painted in 10 hours on the streets of Austin during SXSW.
Client:
Dropbox
Art Direction:
72andSunny
Collaborator:
Maxwell McMaster
Assistant:
Addison Eaton
Brewery Mural
Cervecería Insurgente
Tijuana, Mexico
2018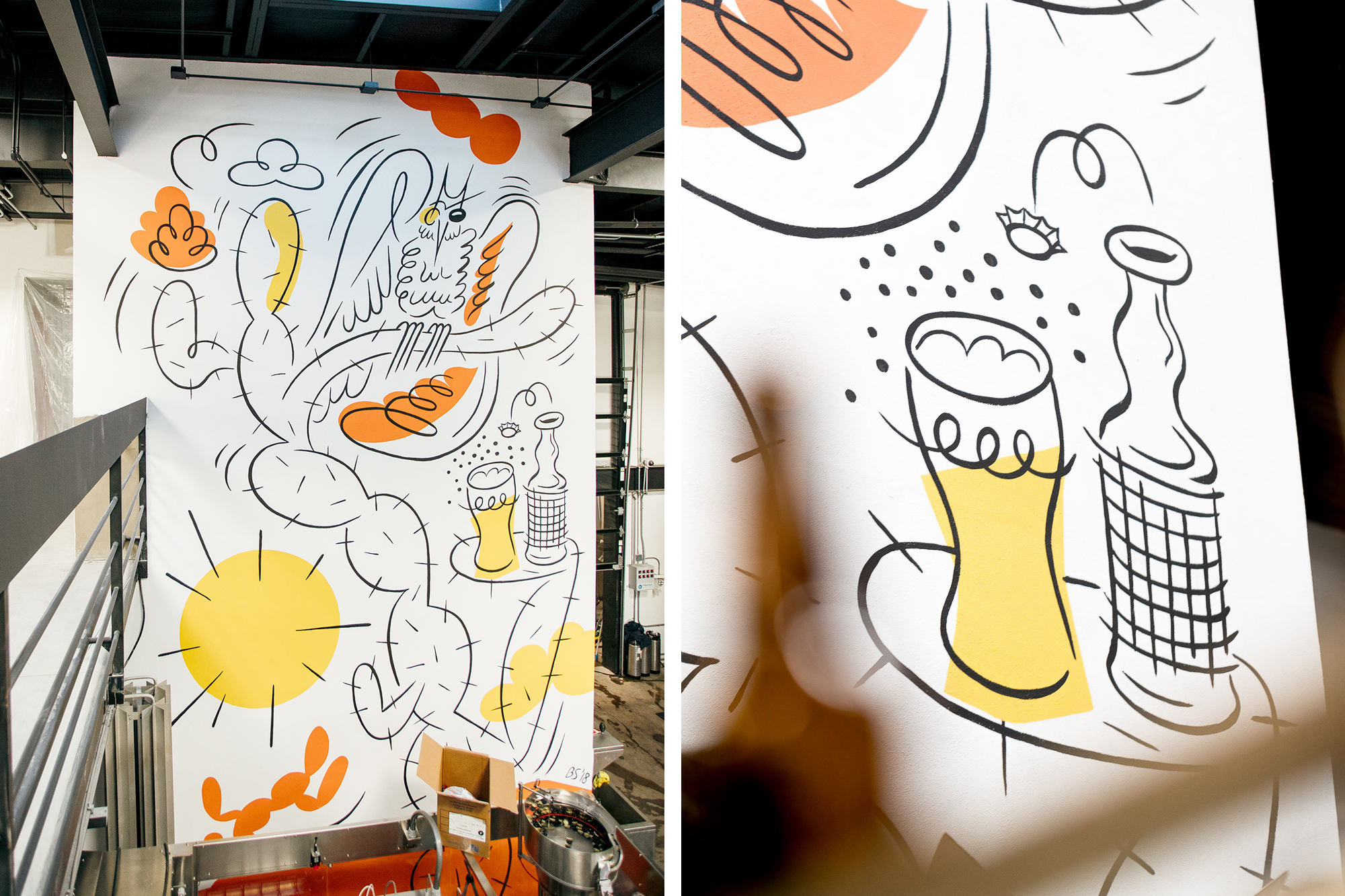 A 25' tall mural for
Cervecería Insurgente's
taproom and restaurant located on the second floor and roof of their Tijuana Brewery. Guests can sip on over 20 different beers while watching the brewery at work down below.
Designer:
Andrea Carrillo
Art of a Champion
Nike Basketball
Los Angeles, CA
January 2018
Nike Basketball commissioned a painting to celebrate Kobe Bryant's timeless performance during Game 4 of the 2006 NBA playoffs. This image accompanied the 2018 re-release of Kobe's 2006 "Protro" shoe. Each element of the still life corresponds with a piece of trivia about that specific game or about Kobe's entire career.

April 30, 2006
Acrylic on Plywood
40" ︎ 45"