Nine Bottle Caps and a Chimney

Ochi Gallery
Ketchum, ID
July 24, 2021 – Jan. 29, 2022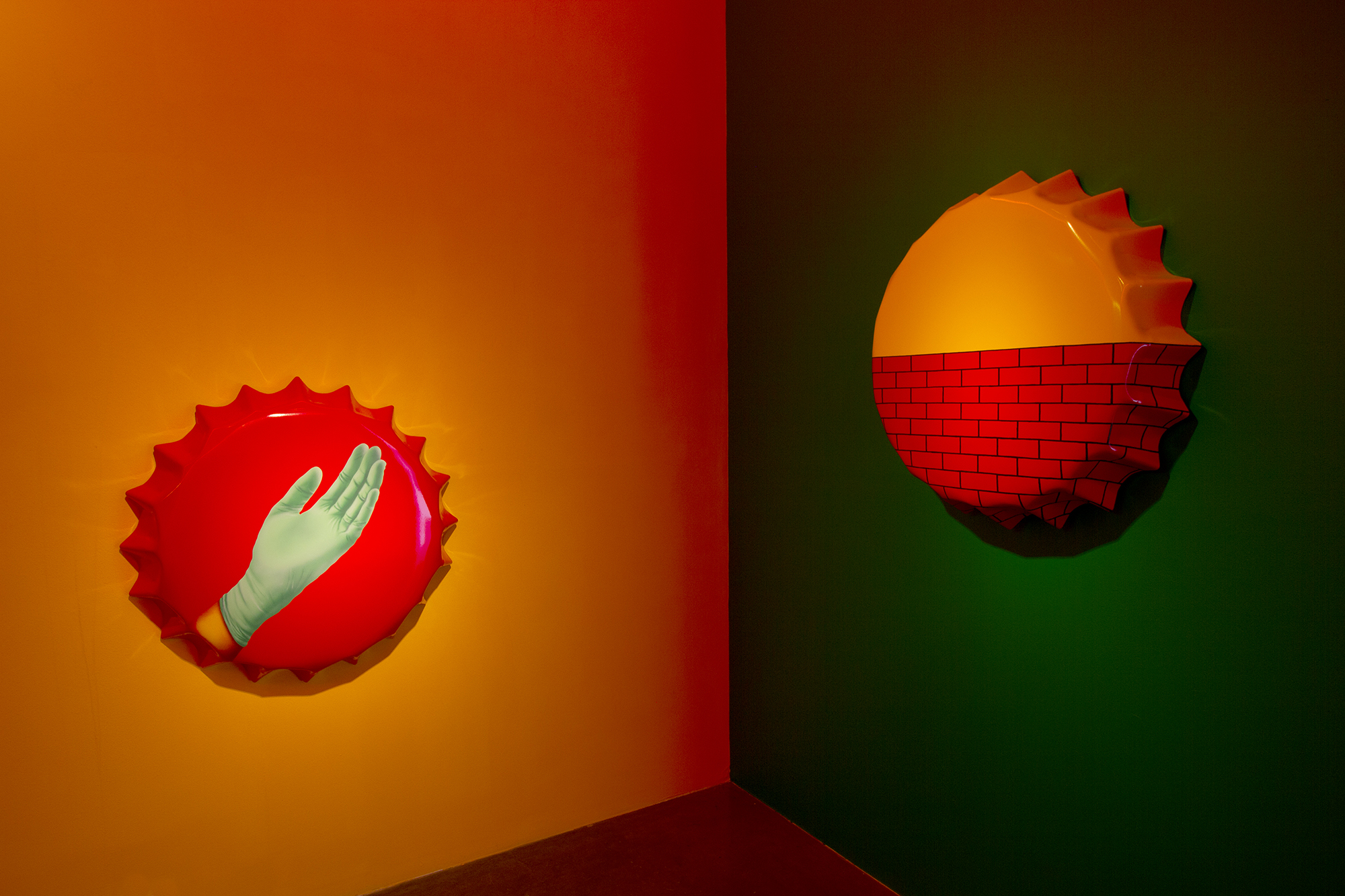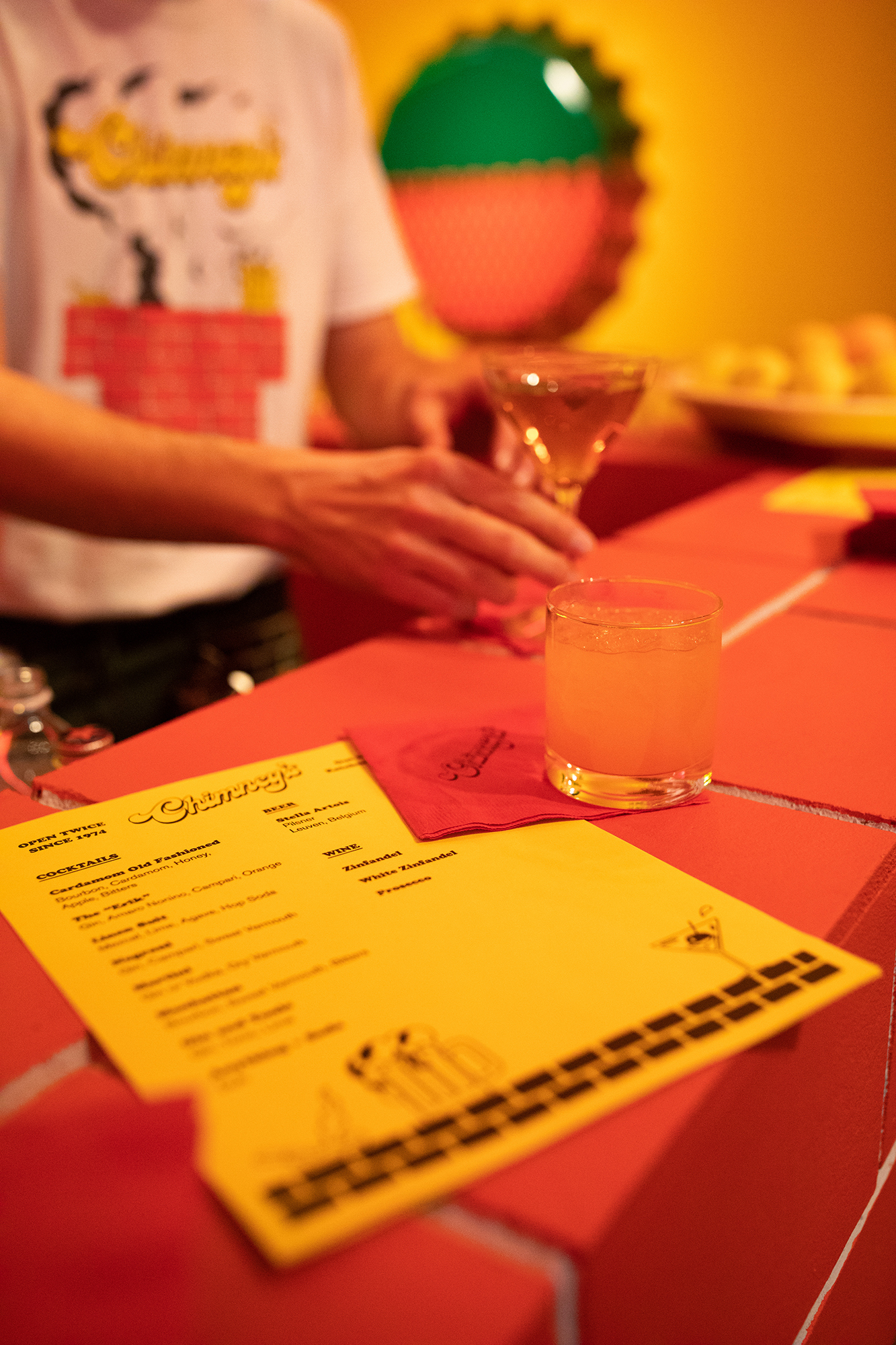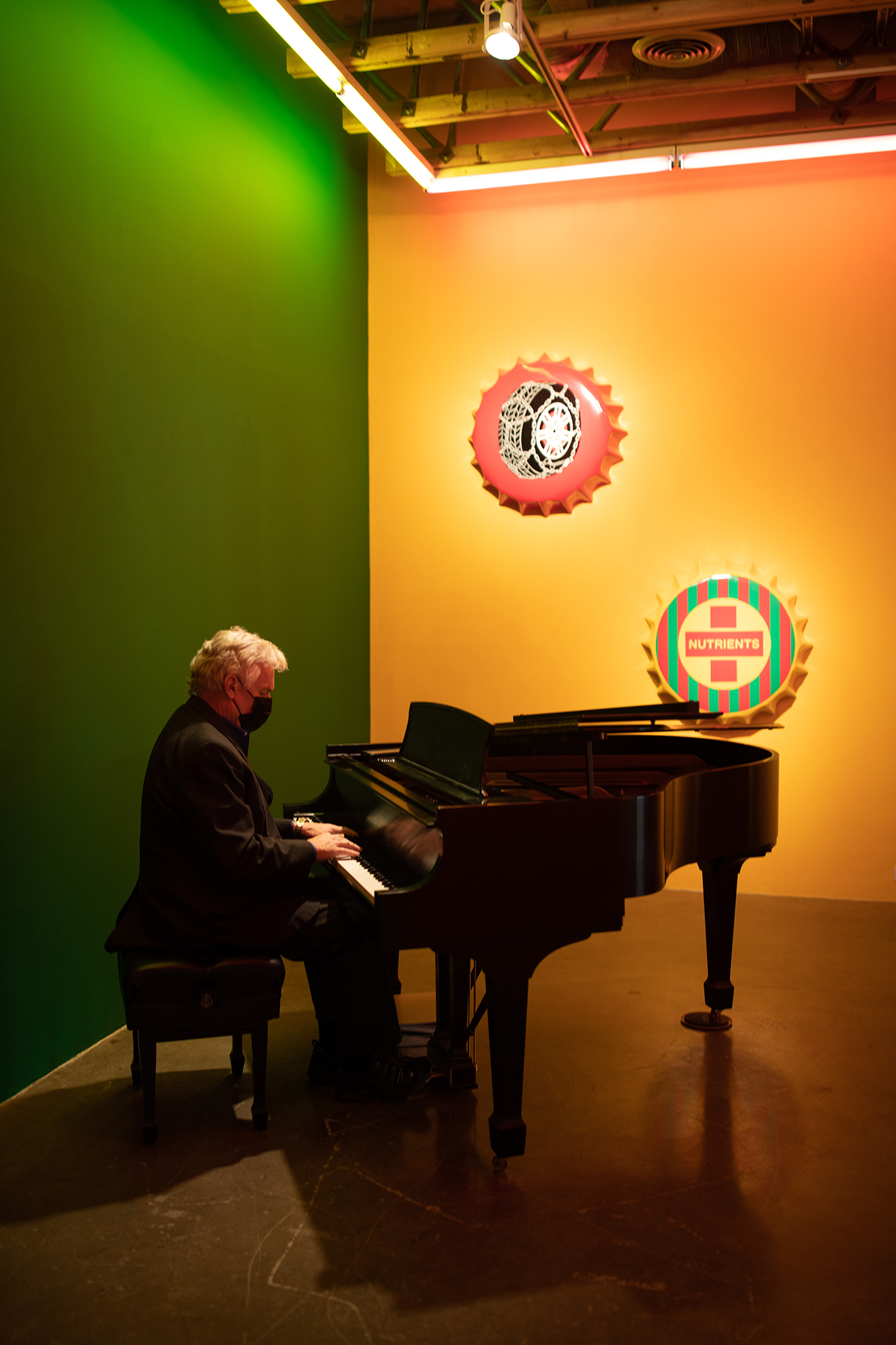 The decontextualization of found imagery has become one of Sanders' standard strategies and these humble surfaces provided a crinkle-edged portal between fine art and commercial design.
Circling back—as the artist is wont to do—Sanders collaborated with his Dad to fabricate metal cap-shaped painting surfaces that are almost thirty times larger than a regular bottle cap. Each cap surface carries a found image that Sanders has lovingly transcribed with a brush and some enamel paint—a metaphorical toast to whomever designed each image, wherever and whenever they were.
Built using the methods of TV set production and inspired by mimetic architecture, Sanders has designed a bar in the shape of an oversized chimney that intentionally recalls a jolly cartoon Santa Claus emerging from within to deliver regularly scheduled joy. The artist's vision of Christmas in July is excellent hospitality in the form of ambiance, art, and delicious coconut milk White Russians. One of the many finely tailored cocktails in Sanders' bar repertoire, this signature drink combines vanilla bean infused vodka, vanilla simple syrup, fresh orange juice, coconut milk, and coffee dust—no need for fake snow with this gift on tap.
– Meghan Gordon

View all of the Bottle Caps here