Hypertube
Los Angeles, CA
October 2015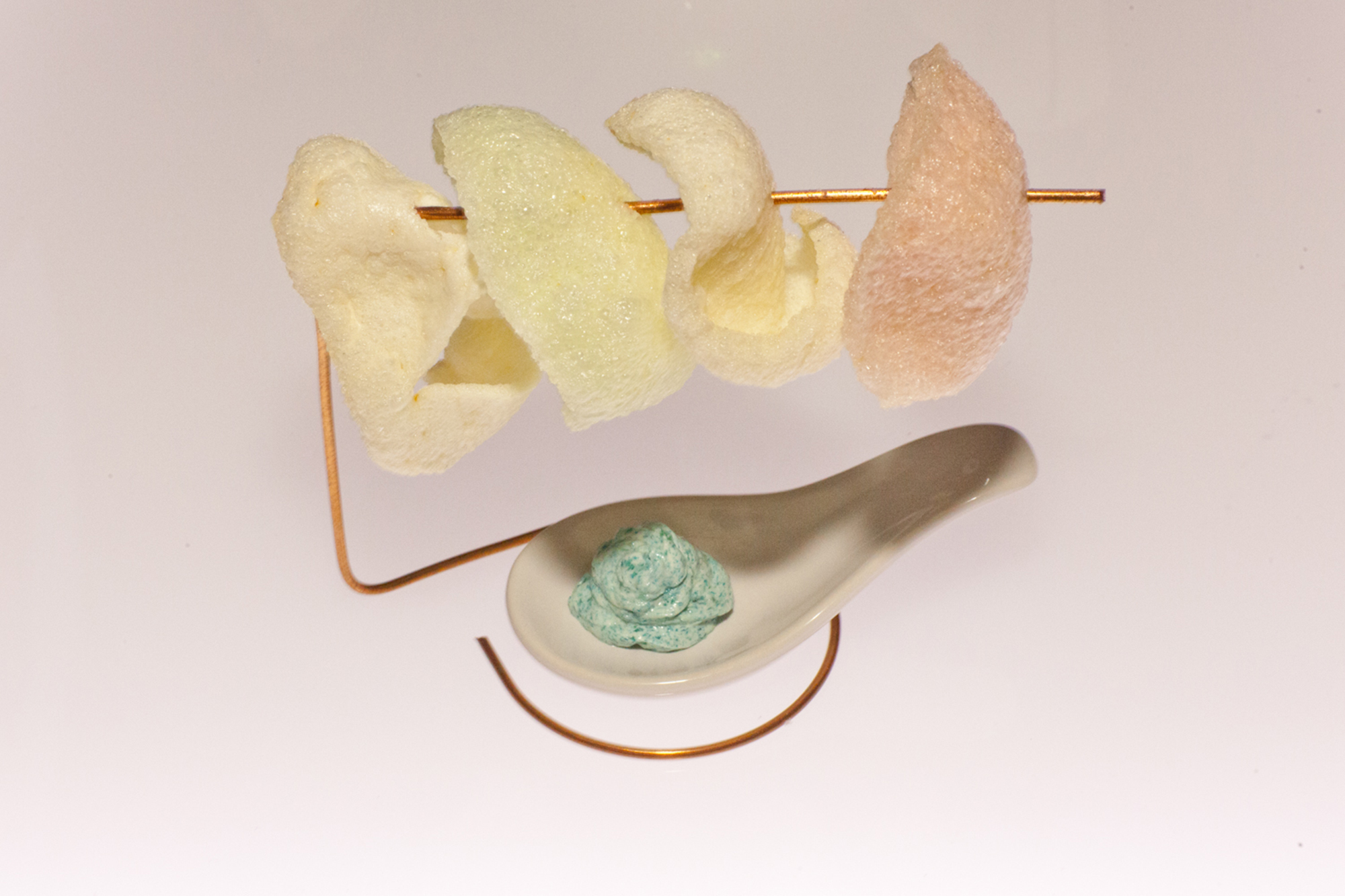 Hypertube was an immersive culinary experience based on the aesthetics of sci-fi space travel, biological science, and late 20
th
century sports graphics systems. Each cocktail and plate of food experienced by the guest was designed to blend seamlessly together to create a single immersive experience.
Hypertube featured five exploratory drinks by Irene Martinez, an original mural by Ben Sanders, and a new roster of artist collaborators. A custom event-specific soundtrack was provided by Jonathan Crisman, and the giant mural incorporated projected animations by Jen Stark, Alvaro Ilizarbe, Aaron Bjork, and David Bayus. The event also featured a four-course tasting menu in collaboration with Chef Anthony Martin.
All
Happy Hour Agency
projects were created by a collective of talented people.
Art/Installation:
Ben Sanders
Design:
Eliana Dominguez
Cocktails:
Irene Martinez
Communications/Logistics:
Connie Shen
Photos:
Josh Schaedel