Nine Bottle Caps and a Chimney

Ochi Gallery
Ketchum, ID
July 24, 2021 – Jan. 29, 2022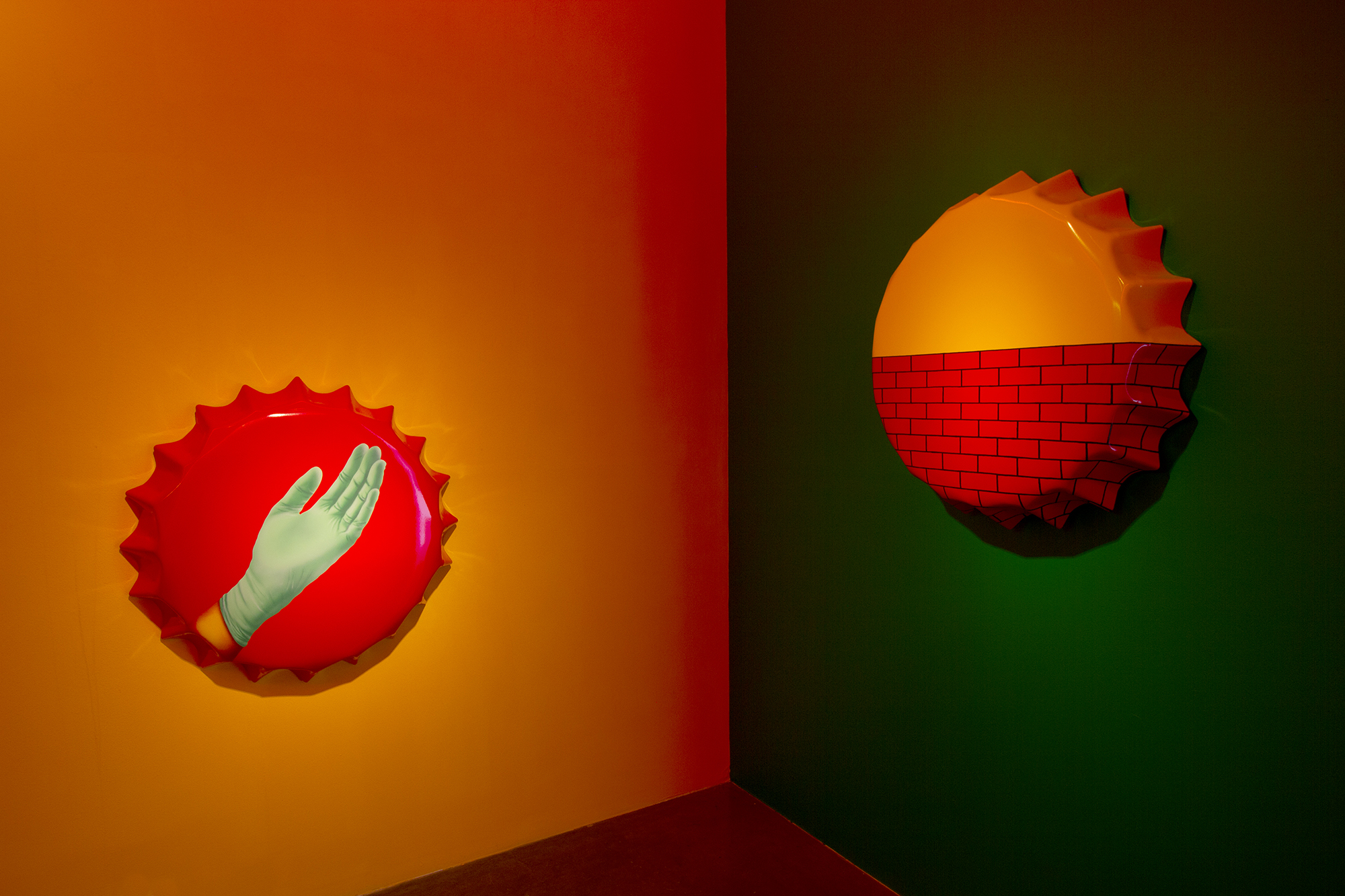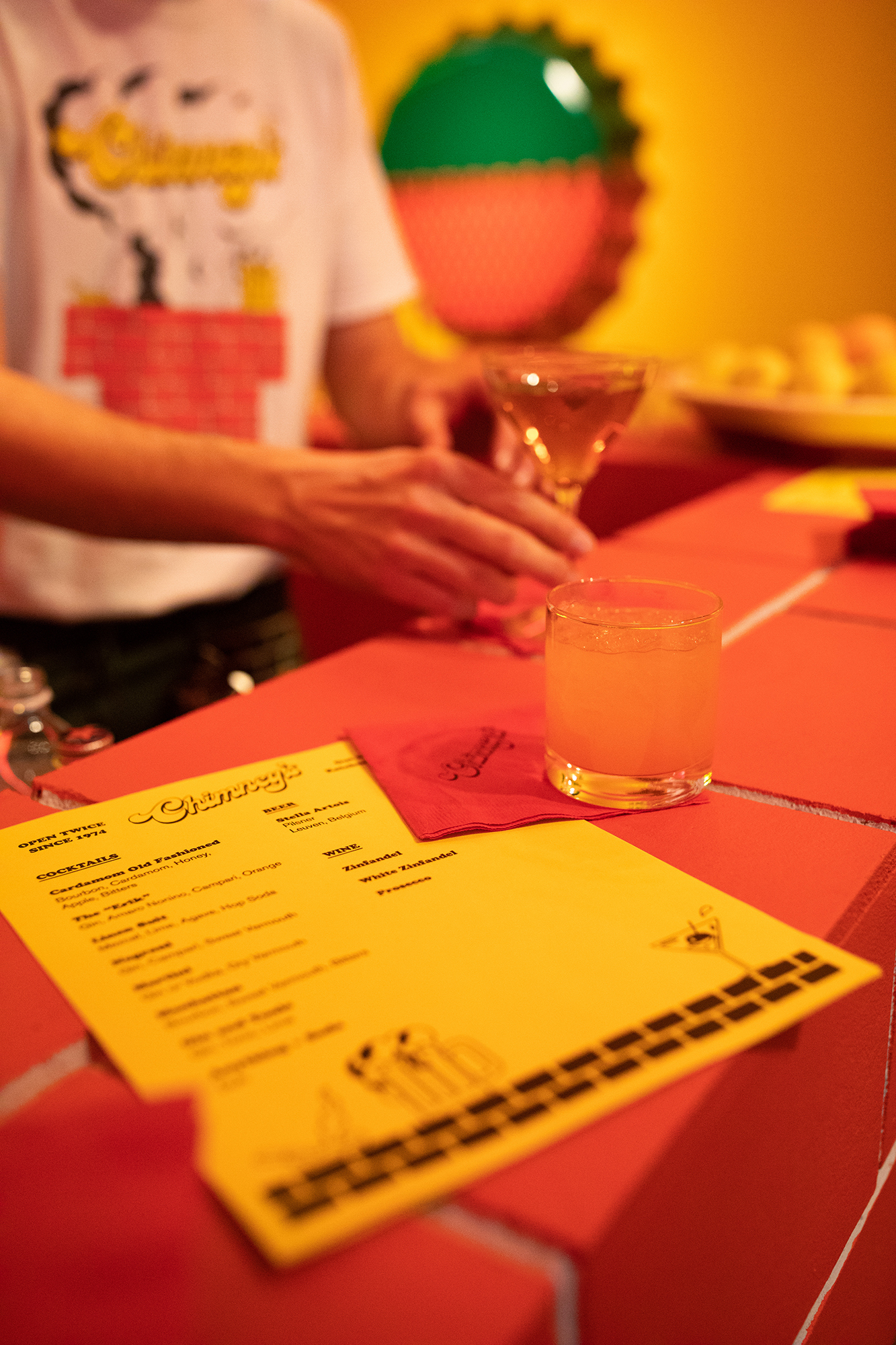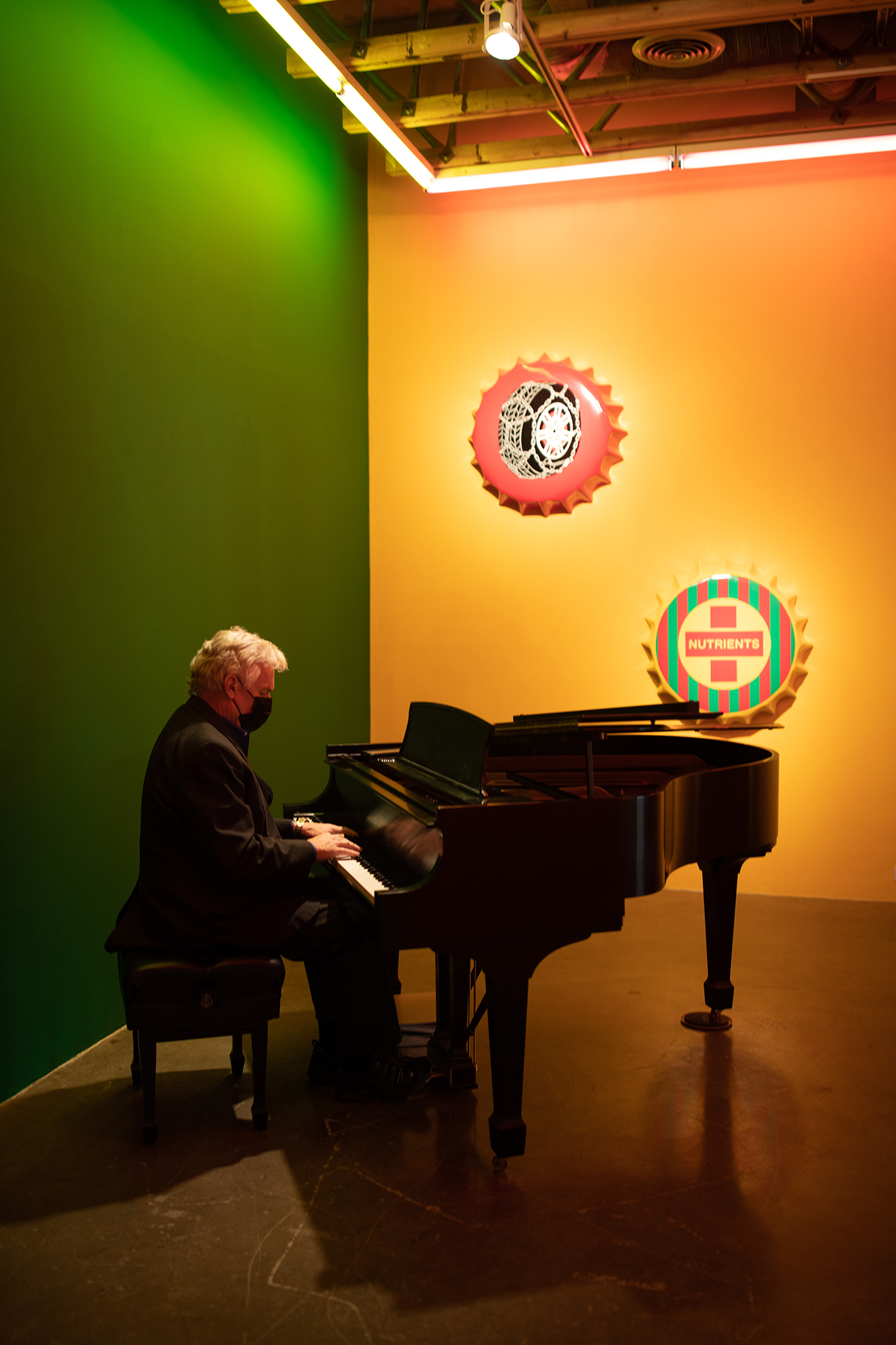 The decontextualization of found imagery has become one of Sanders' standard strategies and these humble surfaces provided a crinkle-edged portal between fine art and commercial design.
Circling back—as the artist is wont to do—Sanders collaborated with his Dad to fabricate metal cap-shaped painting surfaces that are almost thirty times larger than a regular bottle cap. Each cap surface carries a found image that Sanders has lovingly transcribed with a brush and some enamel paint—a metaphorical toast to whomever designed each image, wherever and whenever they were.
Built using the methods of TV set production and inspired by mimetic architecture, Sanders has designed a bar in the shape of an oversized chimney that intentionally recalls a jolly cartoon Santa Claus emerging from within to deliver regularly scheduled joy. The artist's vision of Christmas in July is excellent hospitality in the form of ambiance, art, and delicious coconut milk White Russians. One of the many finely tailored cocktails in Sanders' bar repertoire, this signature drink combines vanilla bean infused vodka, vanilla simple syrup, fresh orange juice, coconut milk, and coffee dust—no need for fake snow with this gift on tap.
– Meghan Gordon

View all of the Bottle Caps here
Poppies
Los Angeles, CA
Dec. 5, 2020 – Jan. 30, 2021
Like a fetish object or tarot card, the charmed poppies hint at a concealed magic. Opium is born of the poppy tear, the sap secreted from within the plant's seed pod. Pleasure achieved and pain abated from the same elixir. The allure of fantastic escape or drip of salvation both cut only by the emblematic Sans Serif TOYOTA, like the rear view of pickup truck receding into the desert night at the end of a public service announcement —
it's all drugs, kids.
Crystalized in swathes of protuberances and pollen, Sanders's starry eyed organisms host the arcana of another trade, linking Middle America to another far off place. This too, in a puff of smoke.
– Matthew Lax


Writing About the Show:
Contemporary Art Review Los Angeles by Aaron Horst
Artillery Magazine by Angela Groom
Bonsai
Portland, OR
Aug. 8 – Sep. 13, 2020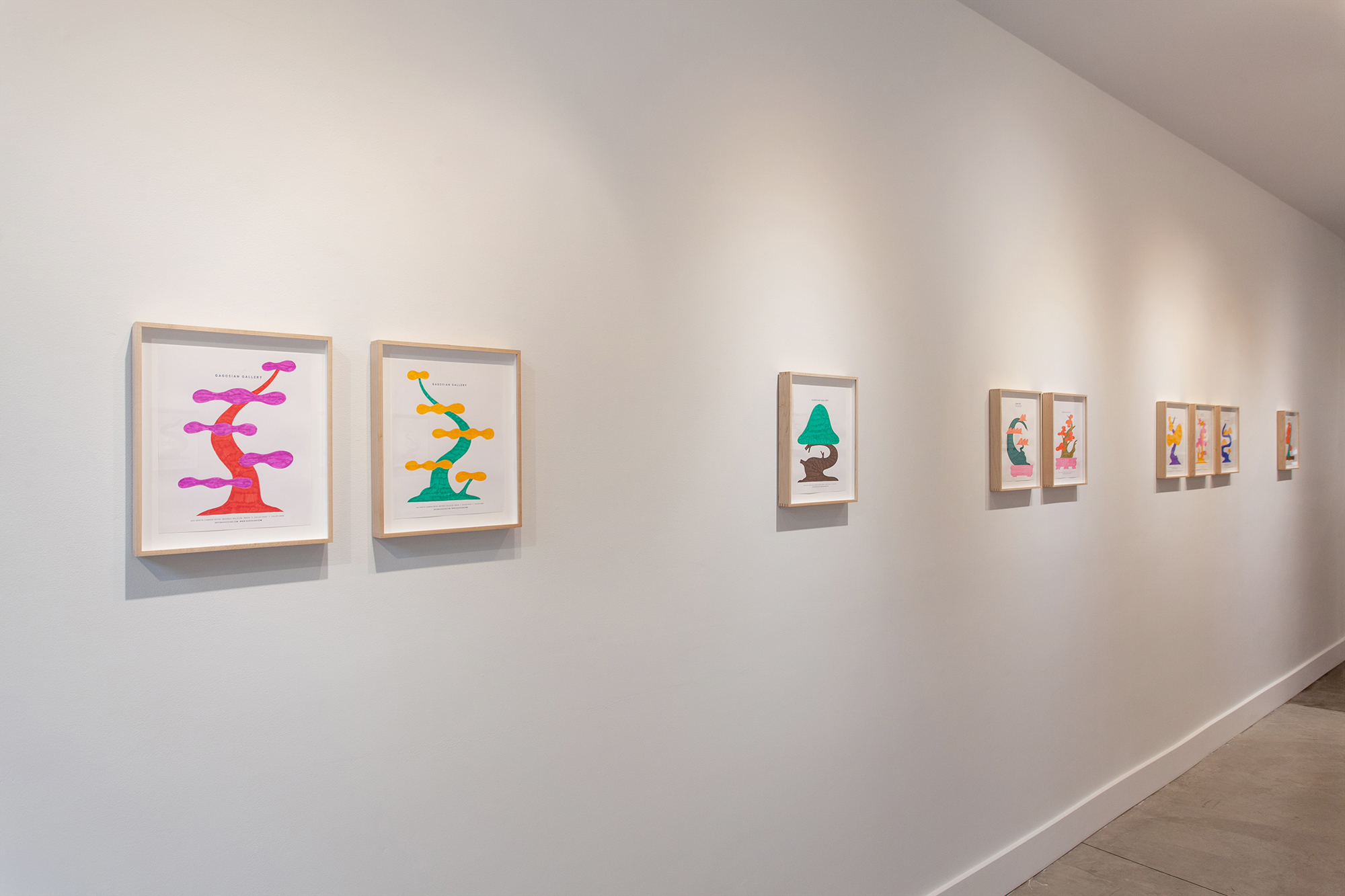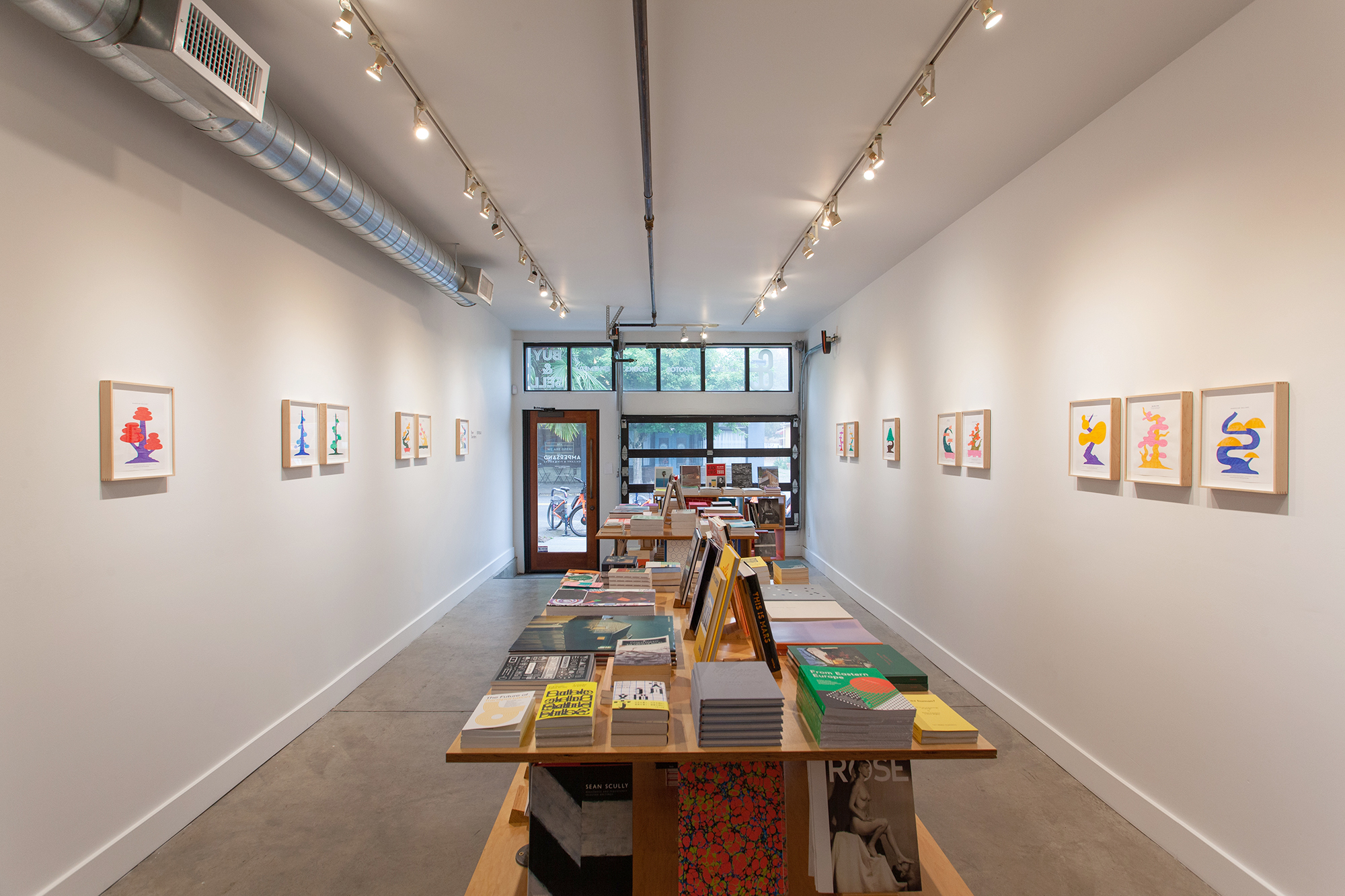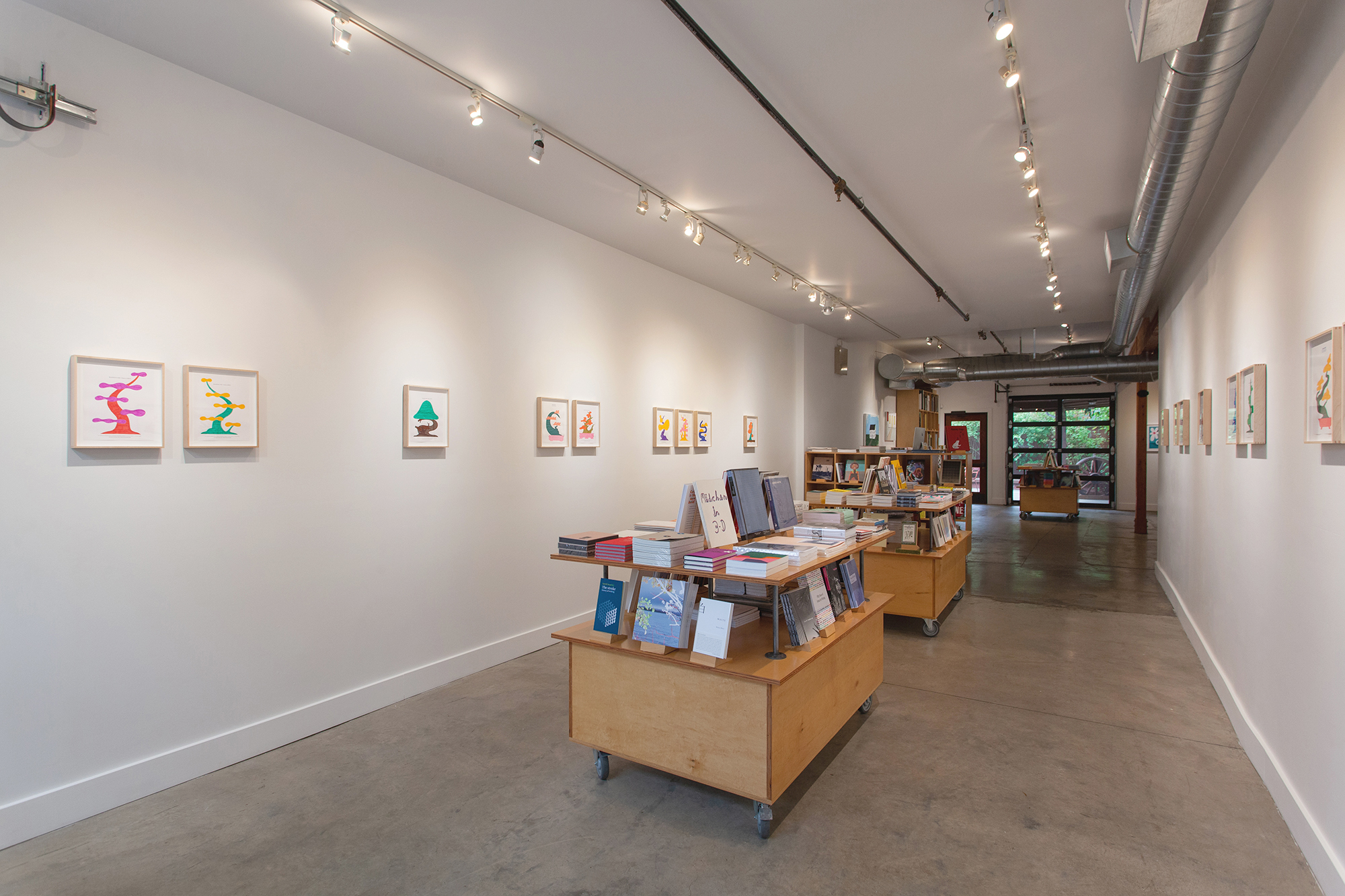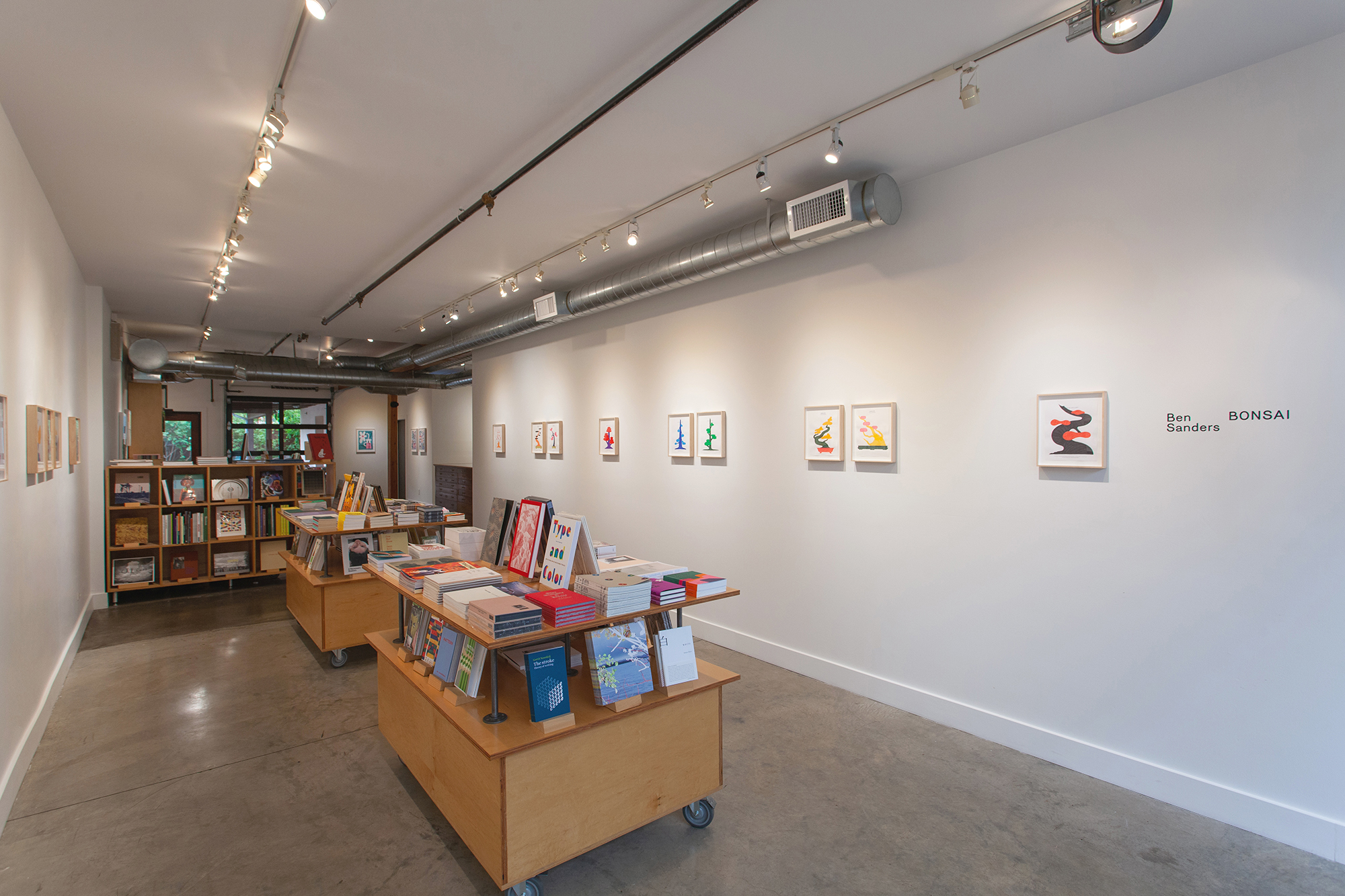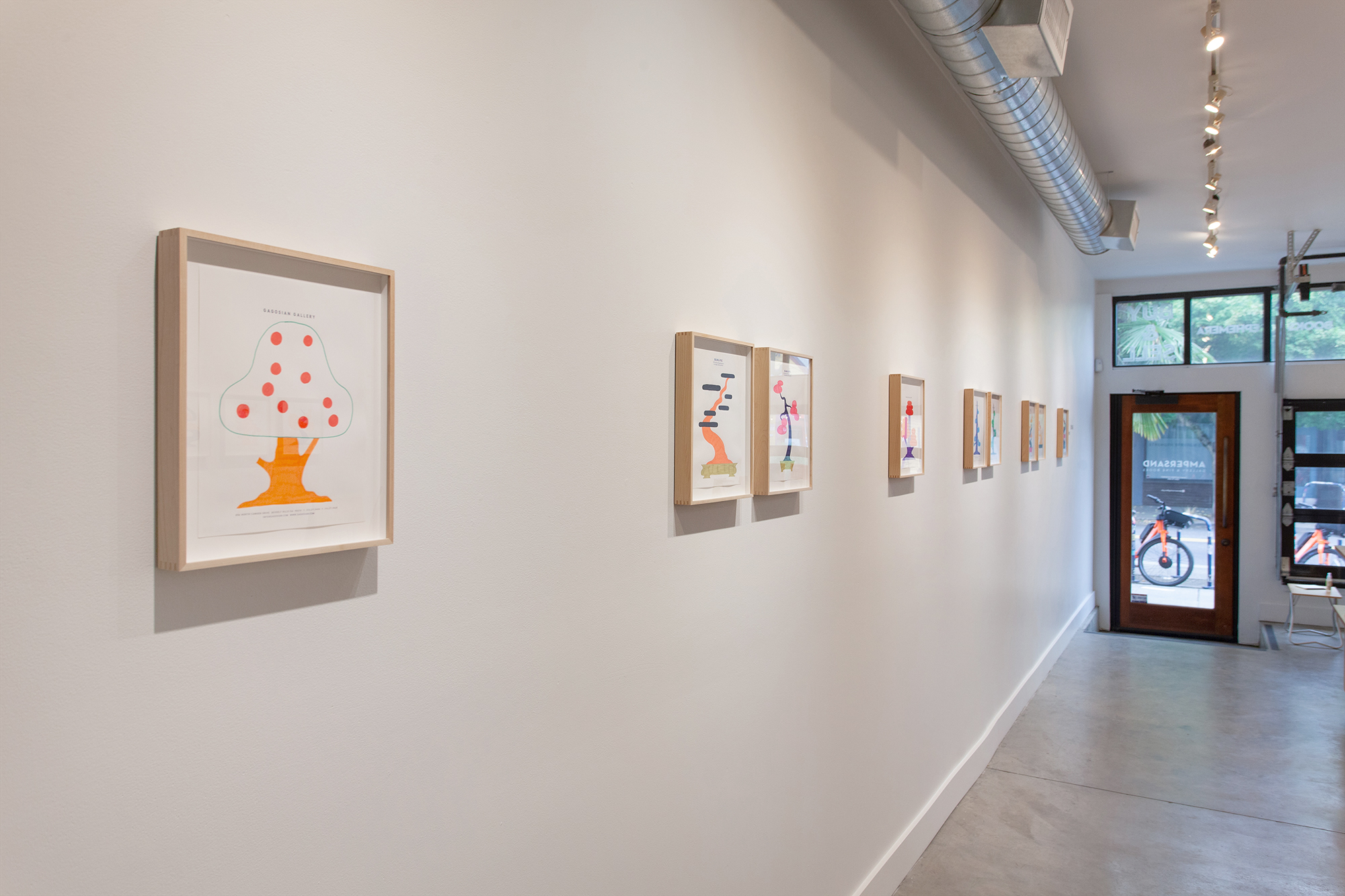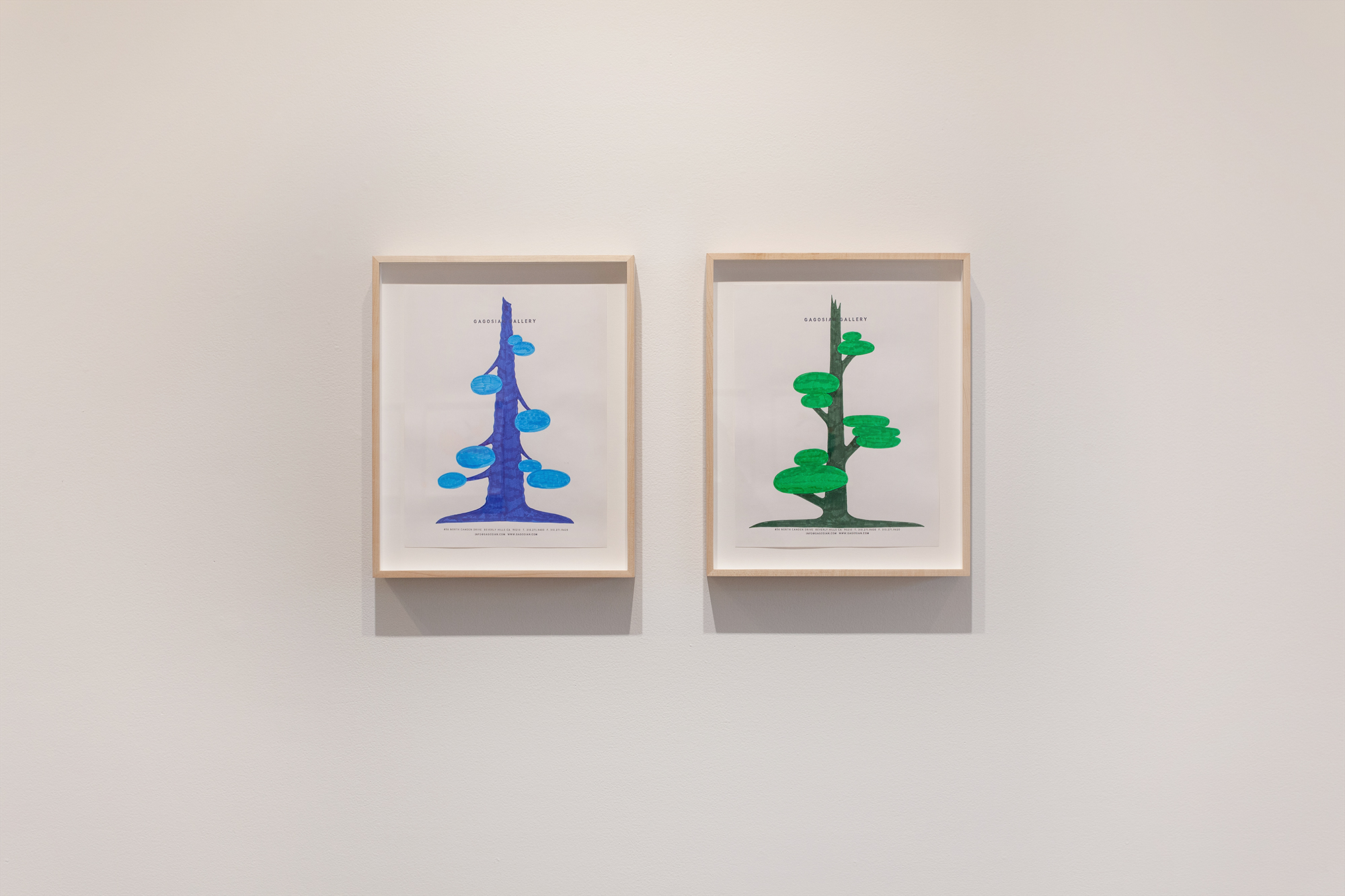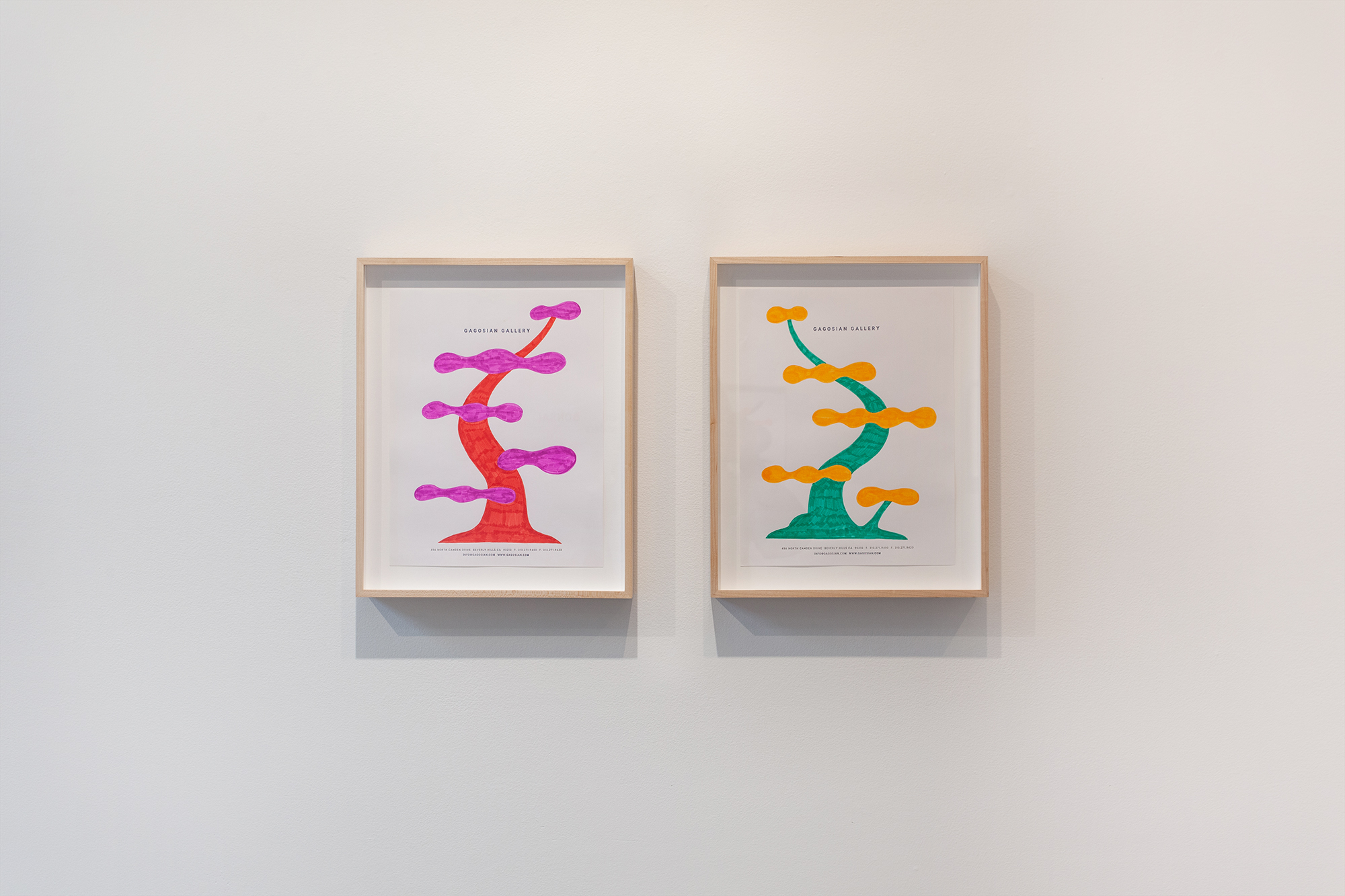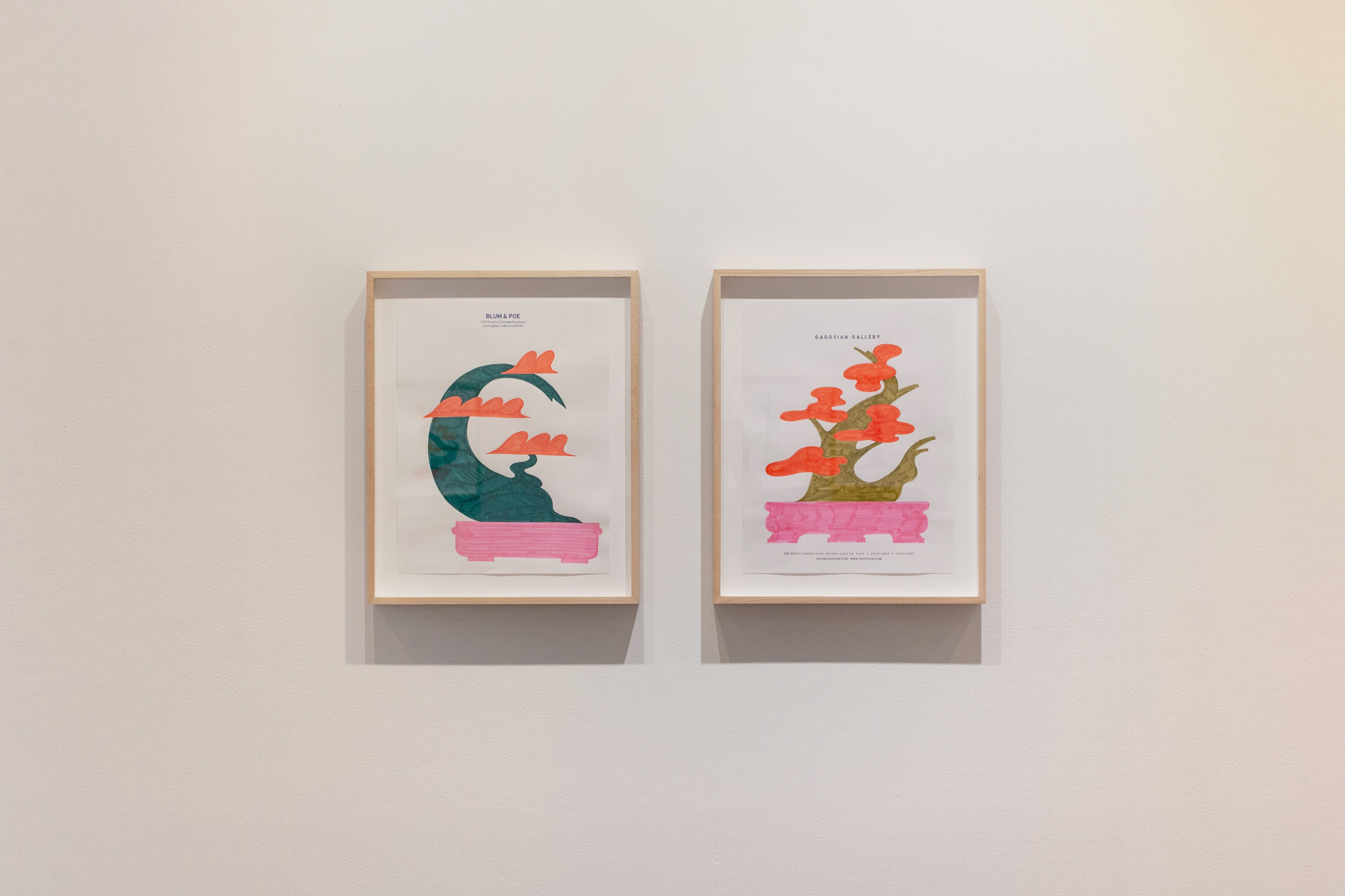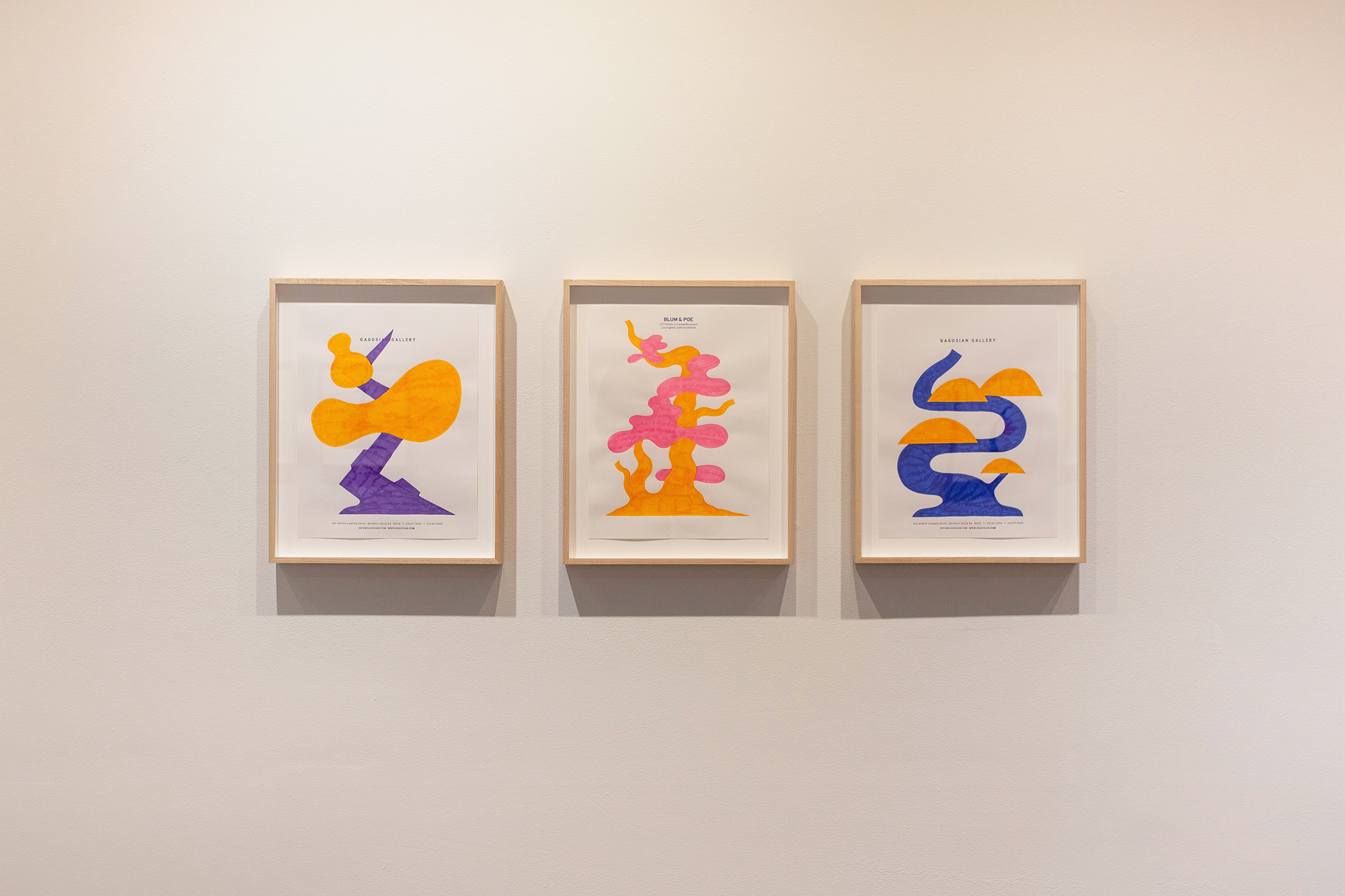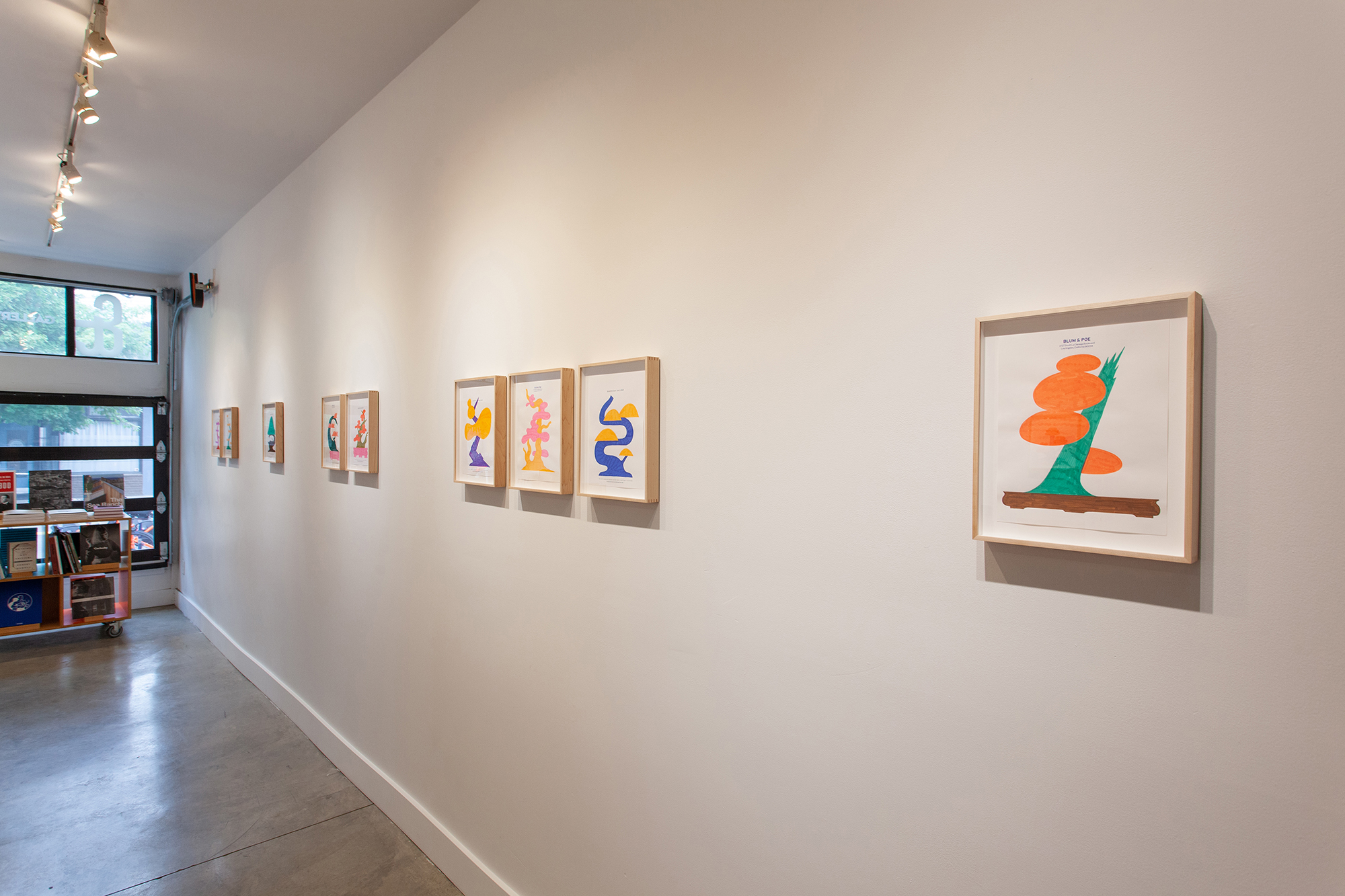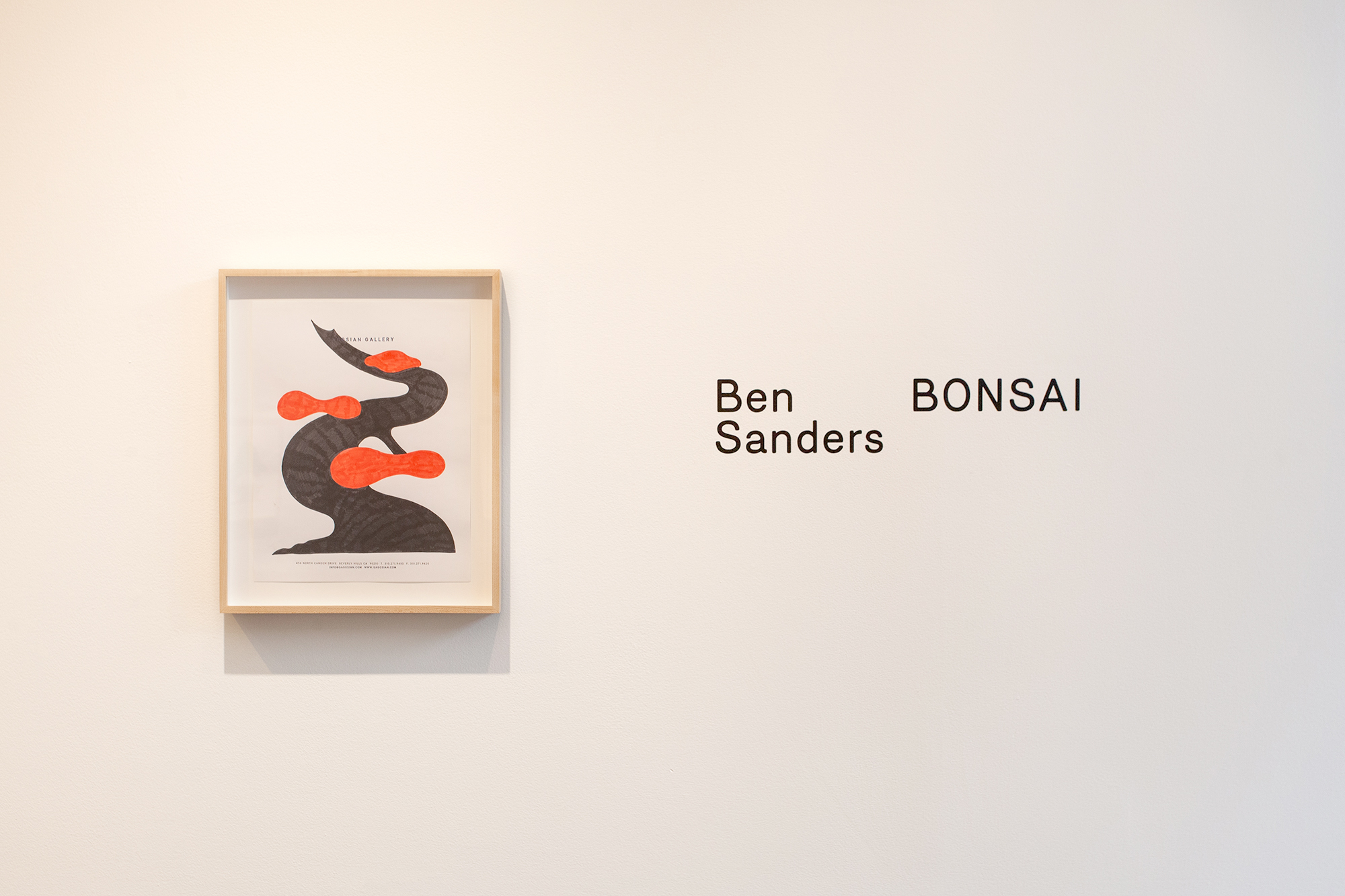 200 New Drawings of Bonsai Trees,
with a corresponding publication.
...But Bonsai, he acknowledges, is a slow, lifelong pursuit and there's only so much work to be done on the few trees he cultivates in the limited space of an apartment balcony in Pasadena. It's a momentary constraint fixed between a past when he grew a spacious vegetable garden and a desired future with his own plot of land where he can grow anything and everything he wants. In the meantime, he satiates his green thumb with marker and imagination. You can never have enough plants, he says. The bonsai drawings are a perfect substitute.
View all 200 Bonsai Drawings here
Items
Los Osos, CA
July 6 – 28, 2019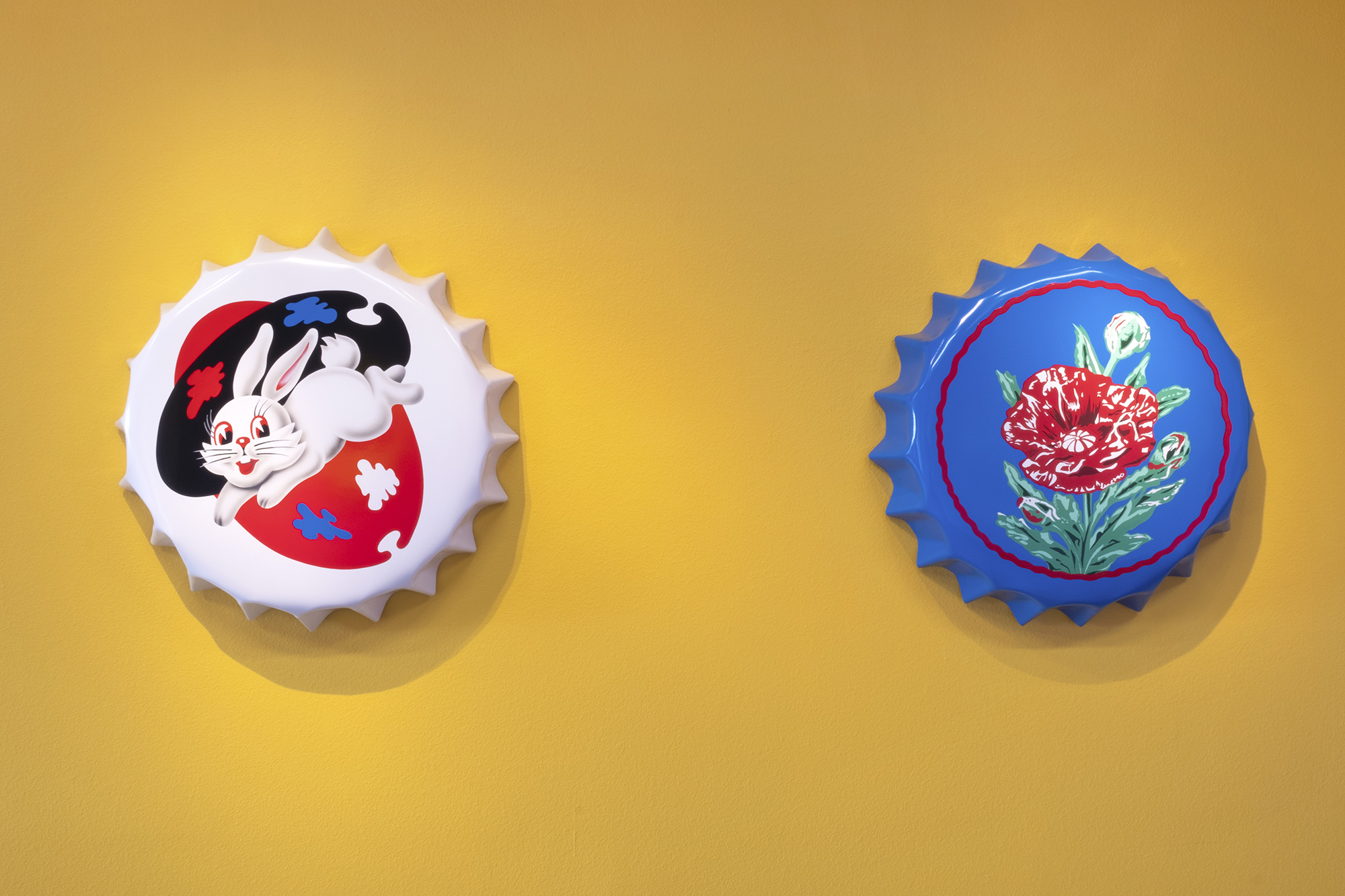 Solo exhibition of 14 sculptural wall works. Sanders and his father, a life-long metal fabricator, make huge steel bottle cap forms utilizing a giant hydraulic press. Each form is then given a detailed enamel paint job, with imagery culled from disparate sources, ranging from foreign food packaging to defunct cult websites.
55 New Pots
Art Los Angeles Contemporary
February 13 – 17, 2019

55 Painted Pots shown in conjunction with new paintings by Adam Beris.
View All Pots