Bonsai
Portland, OR
Aug 8 – Sep 13, 2020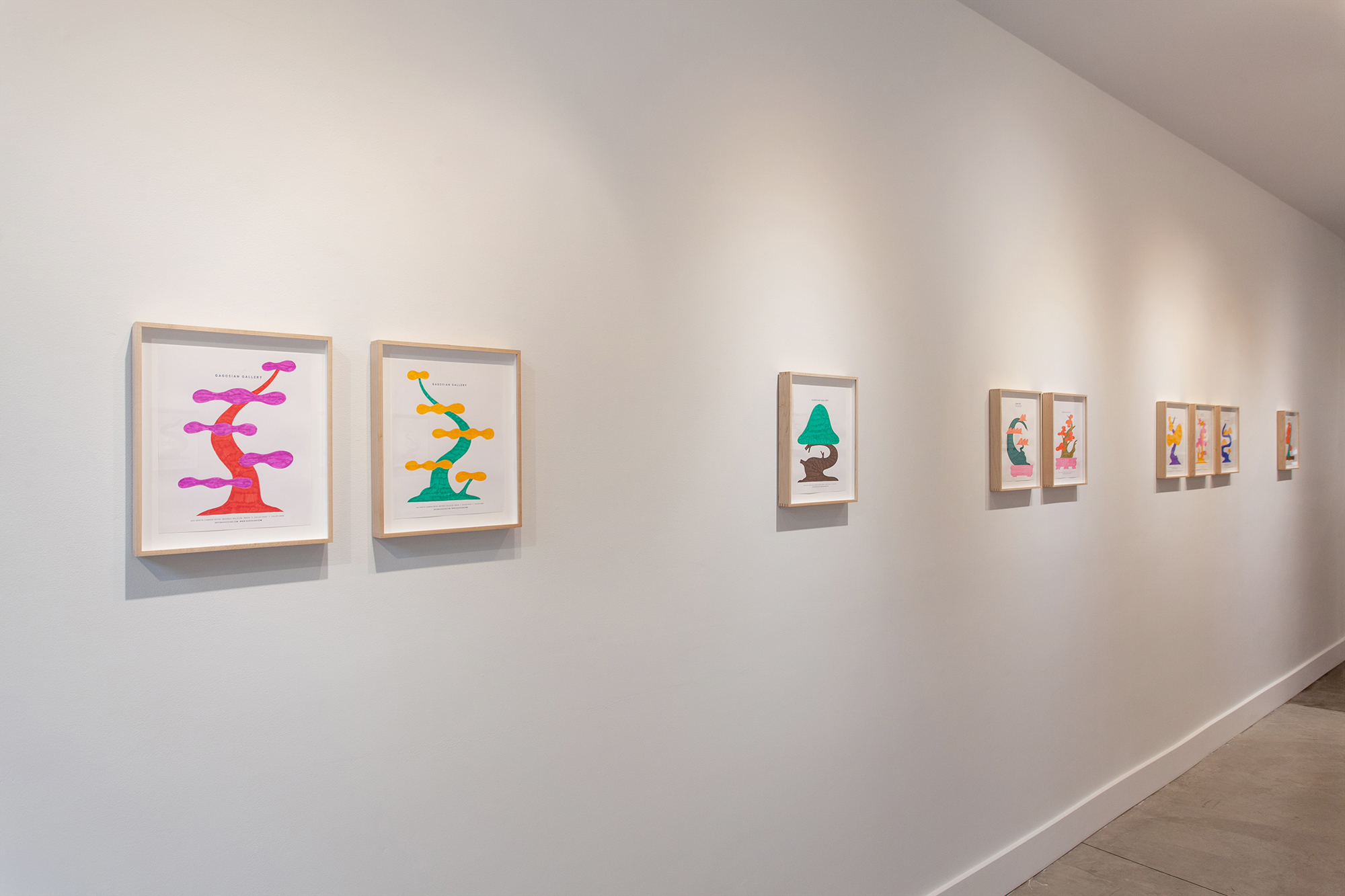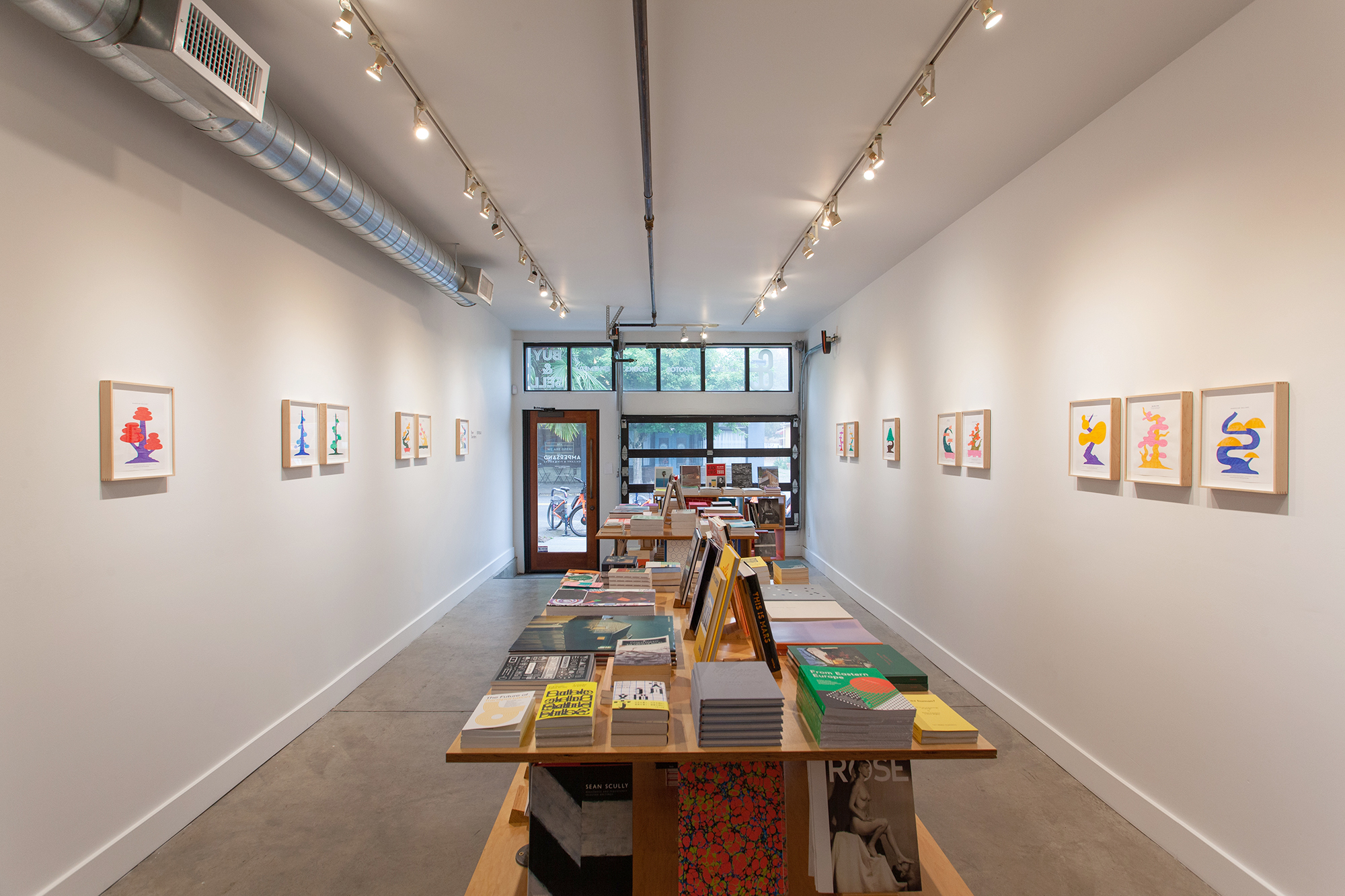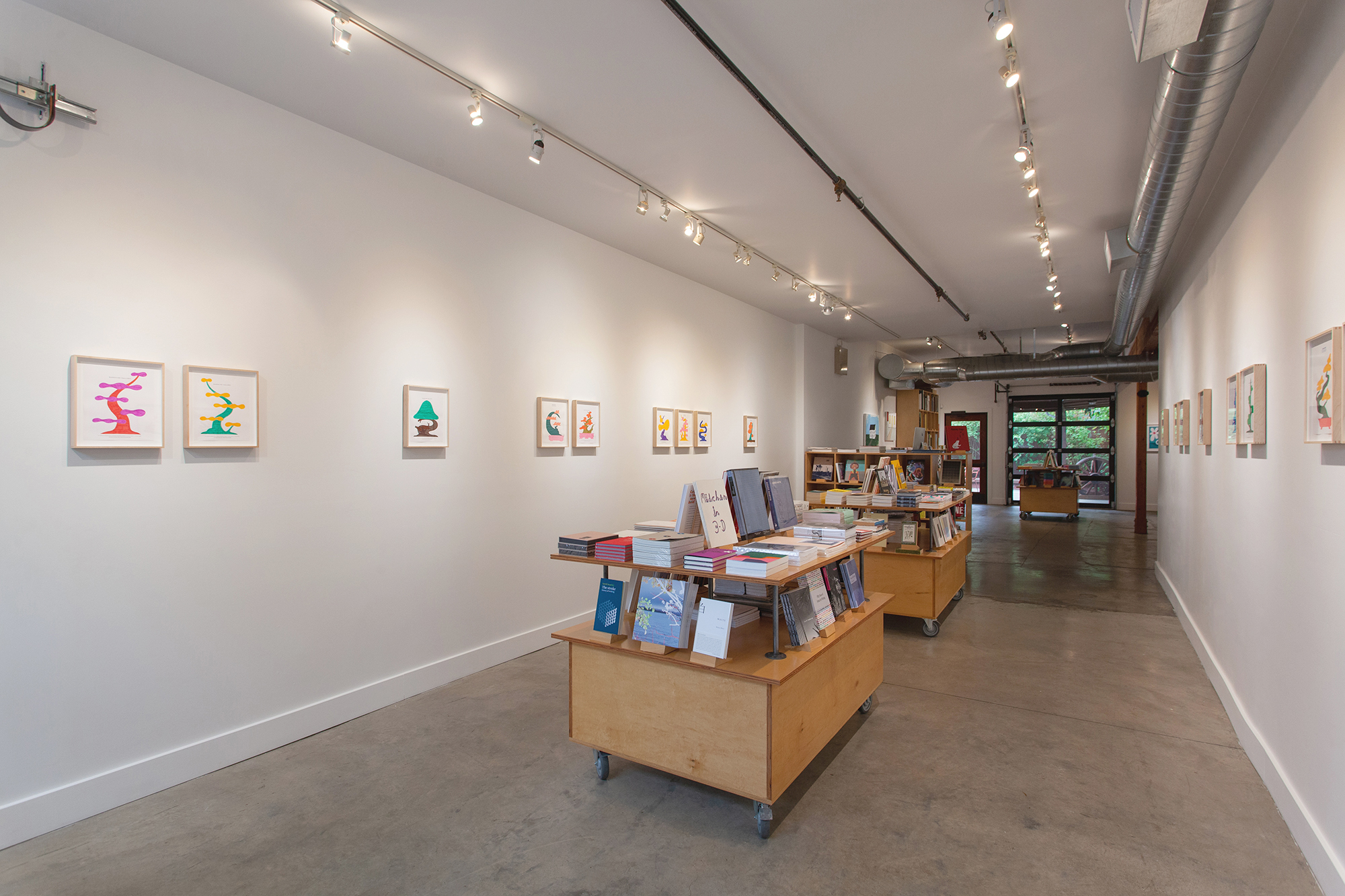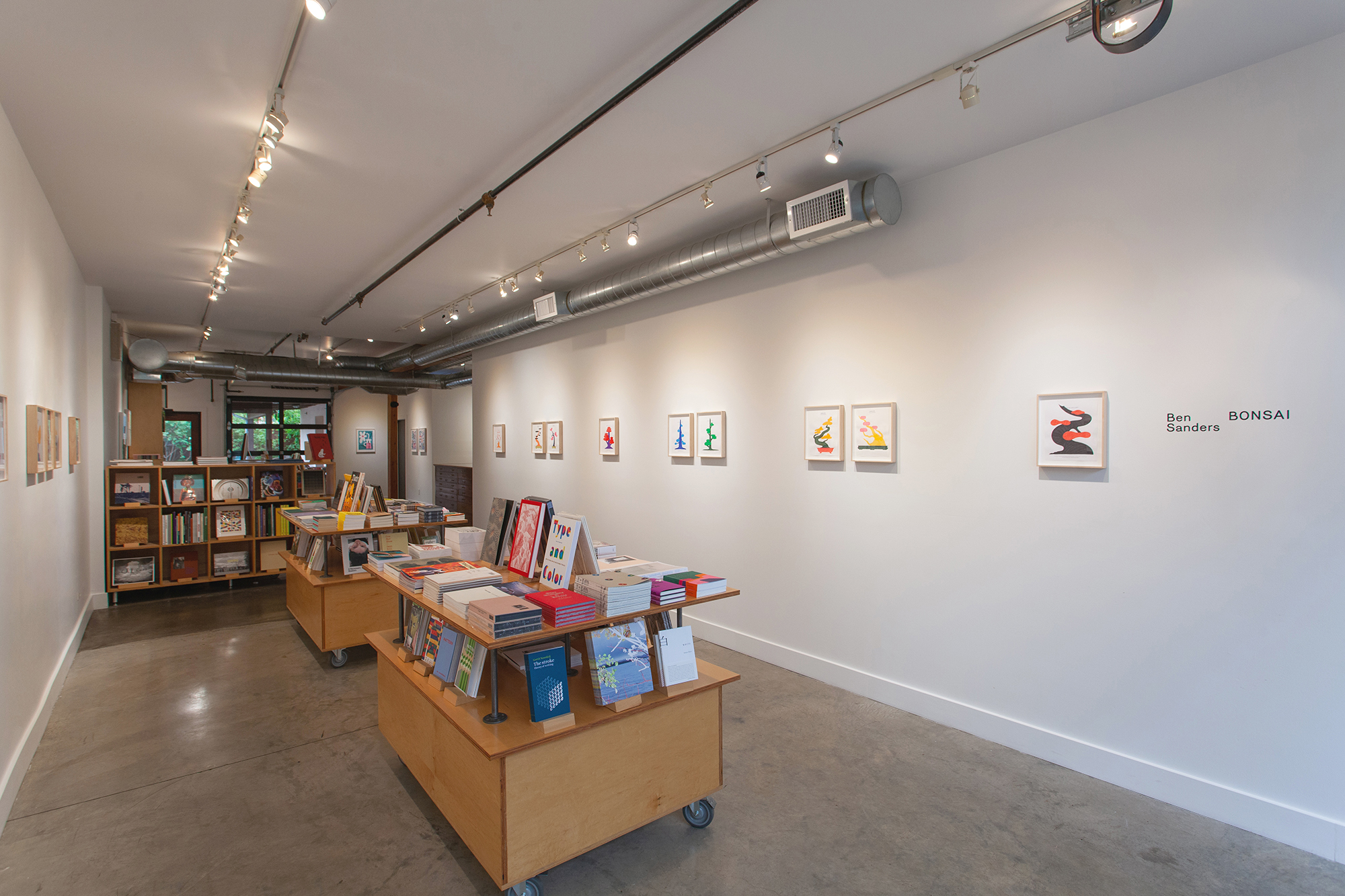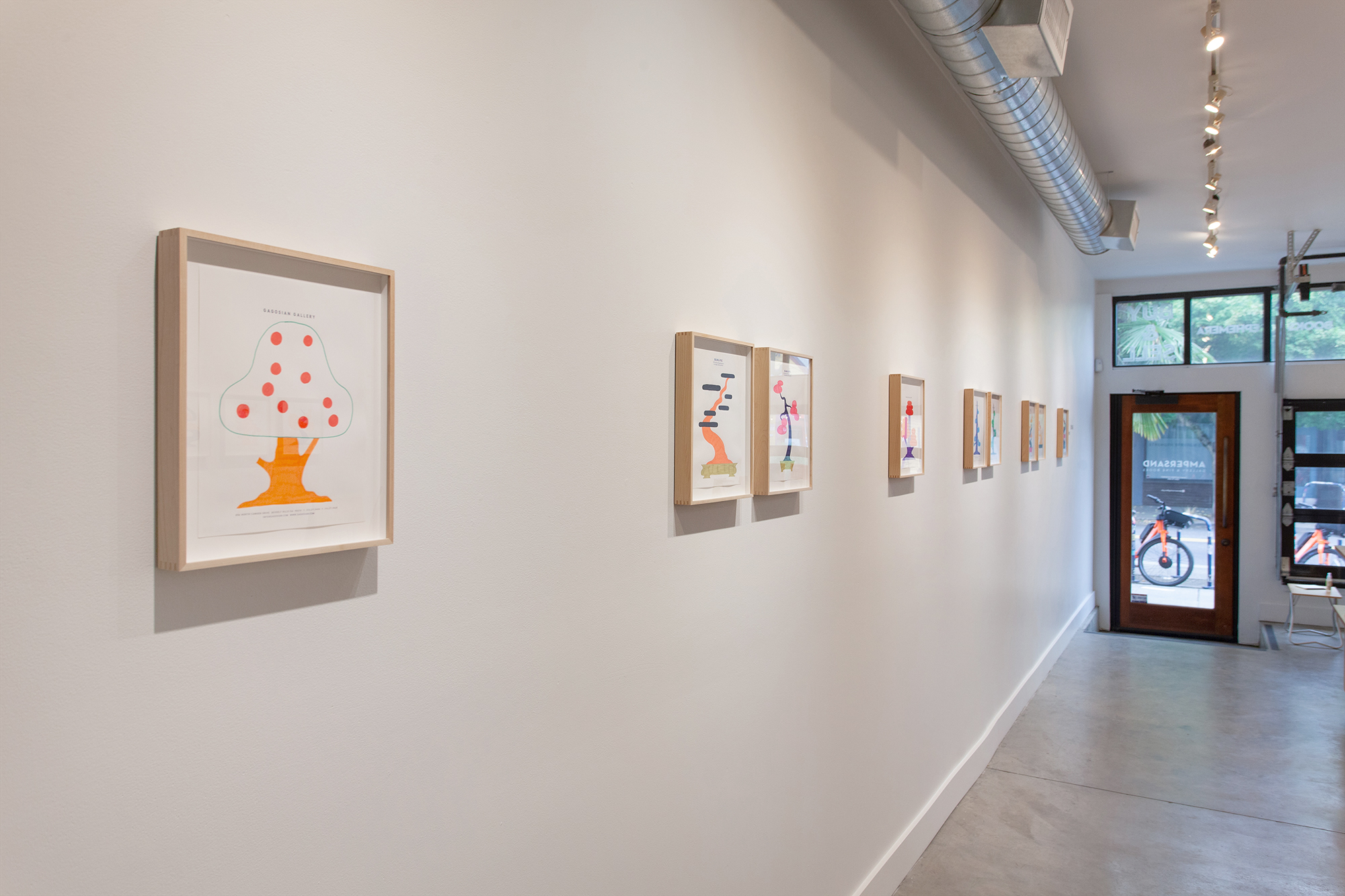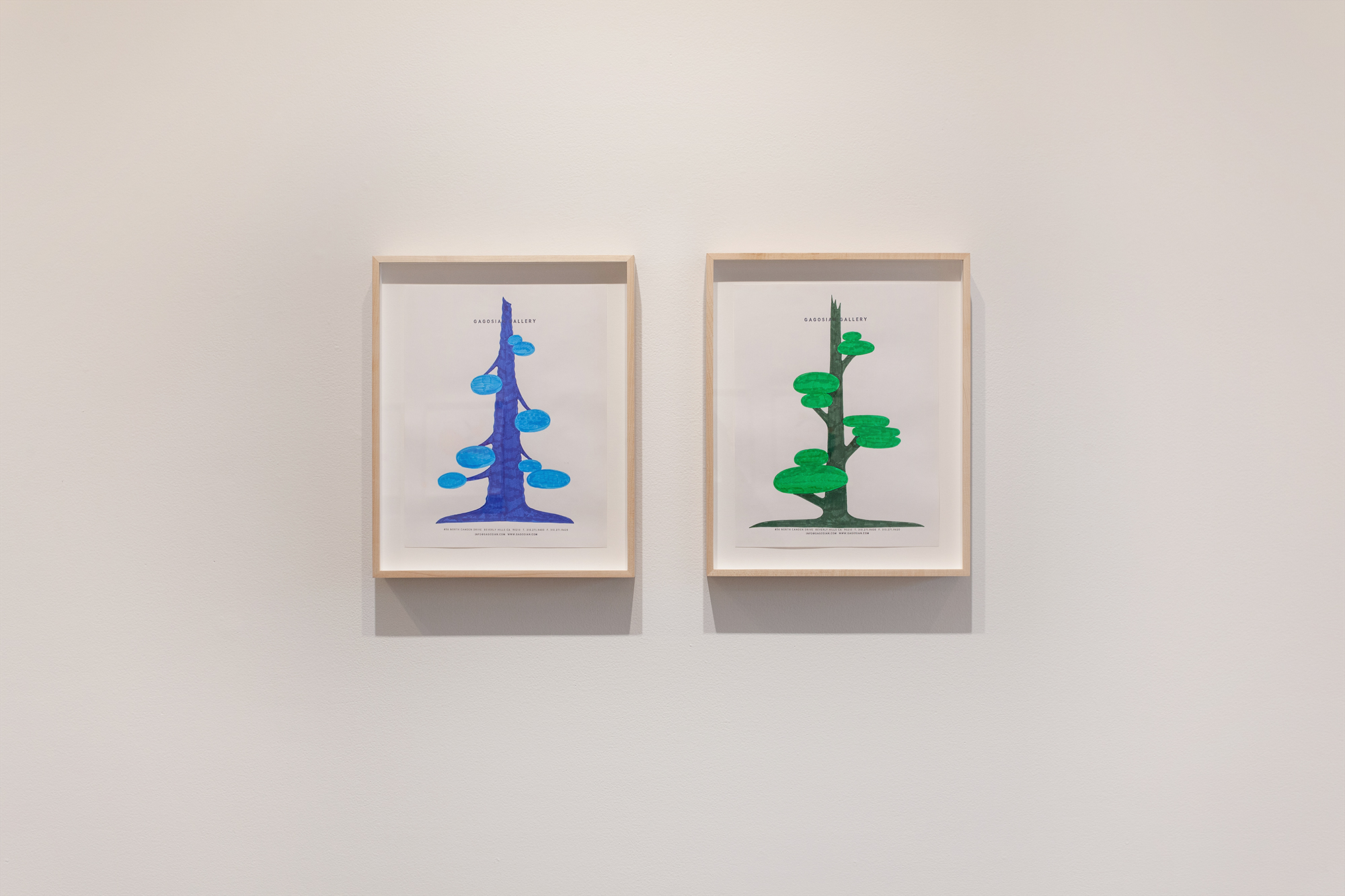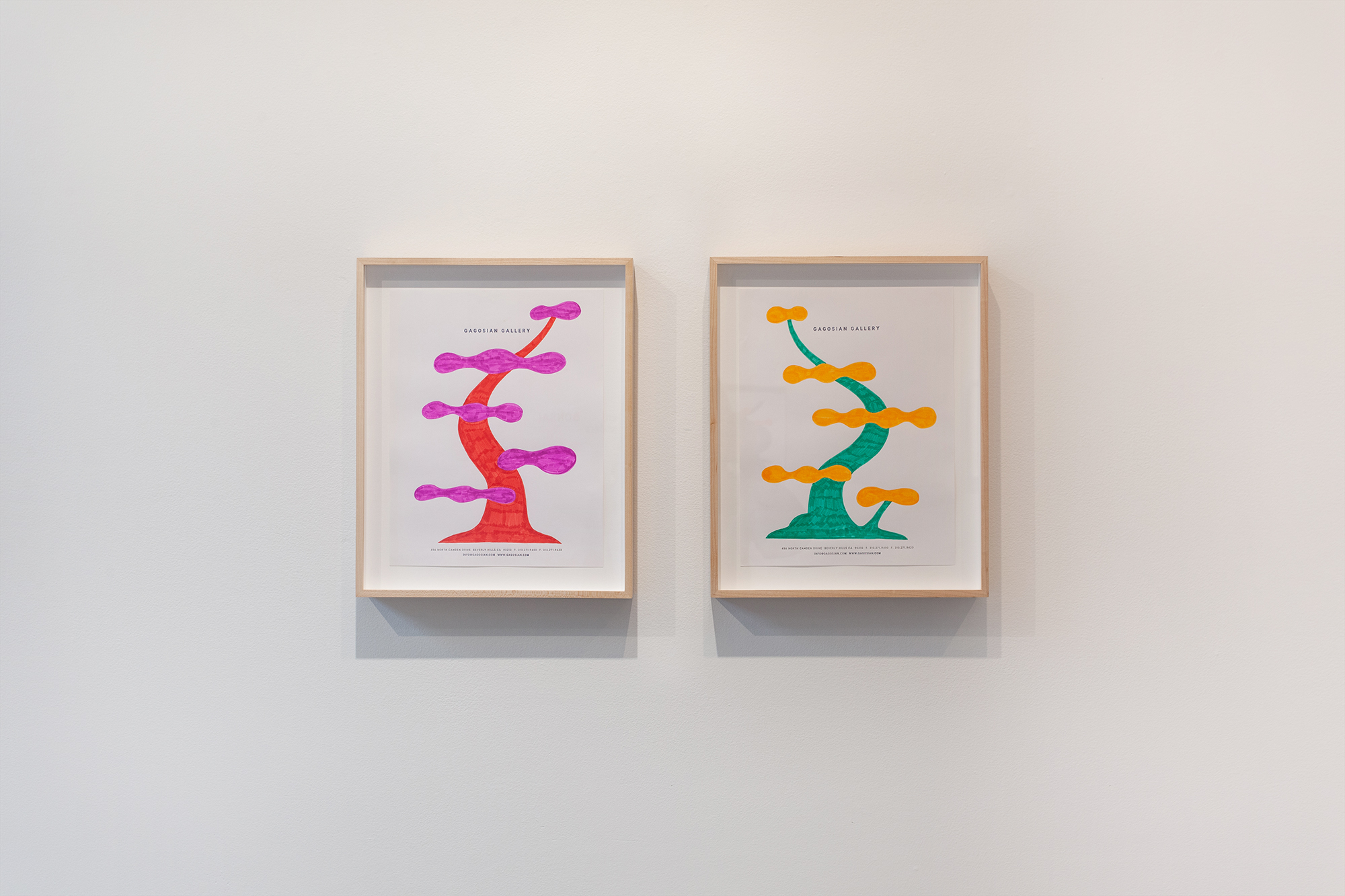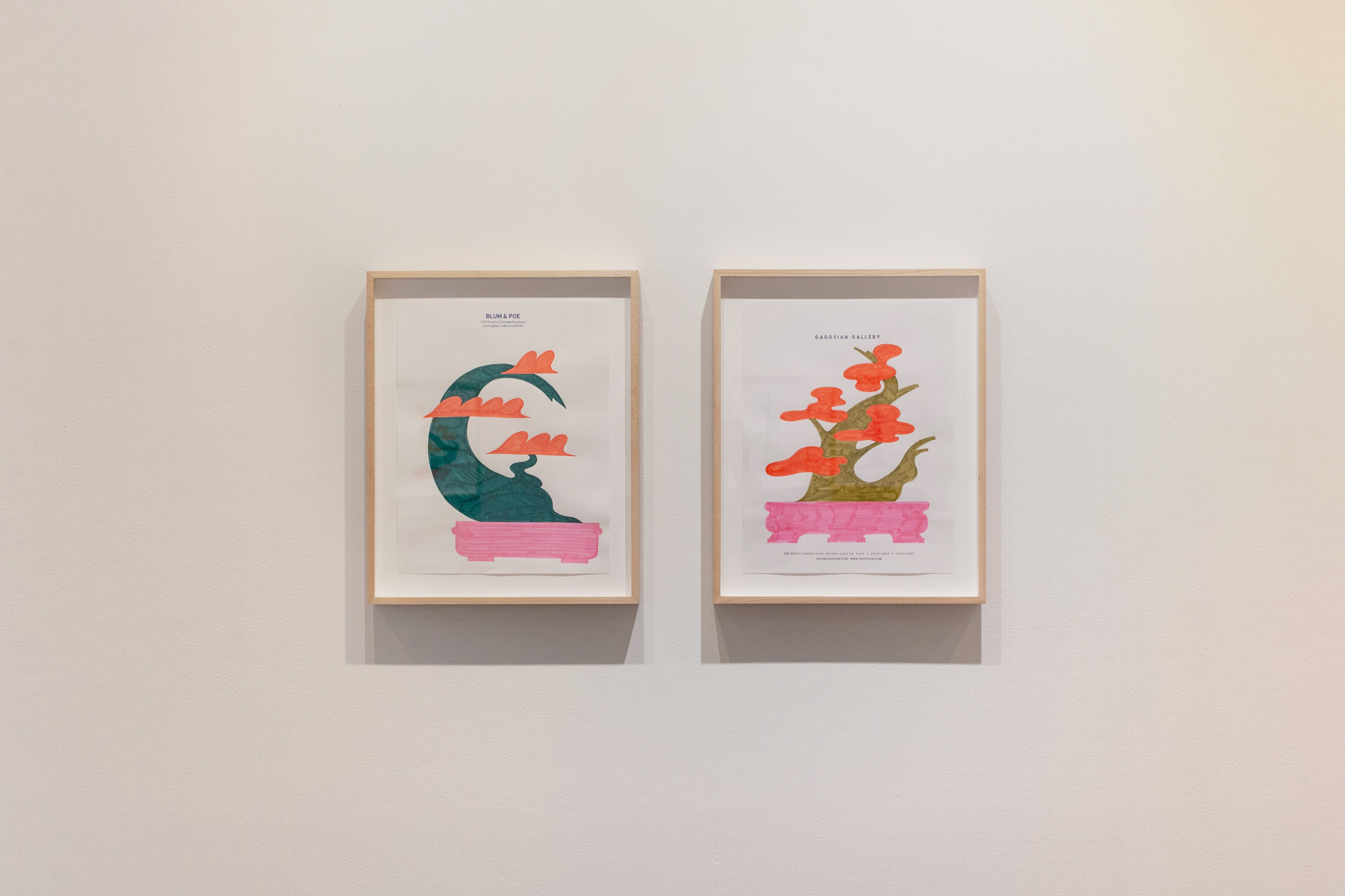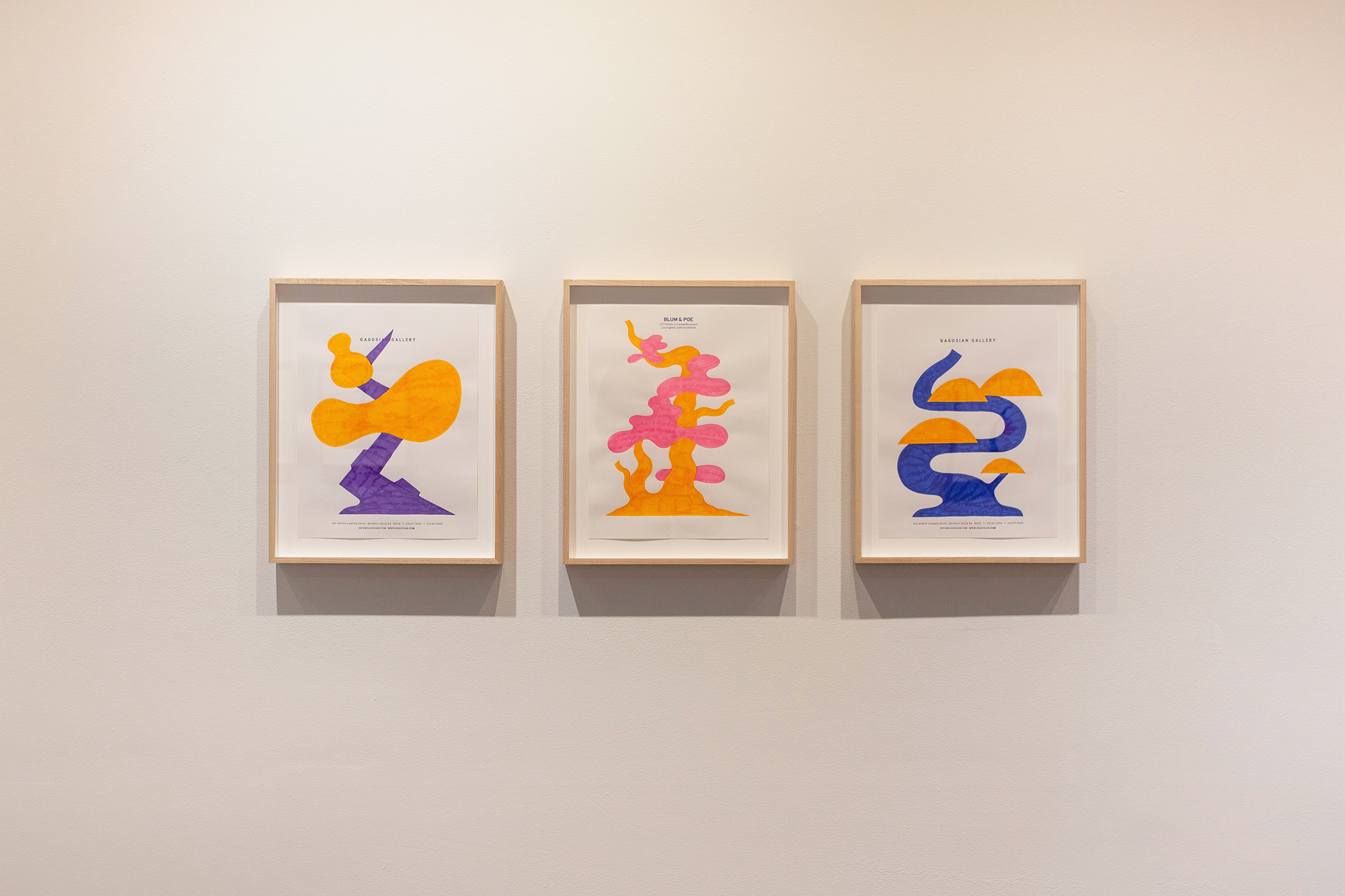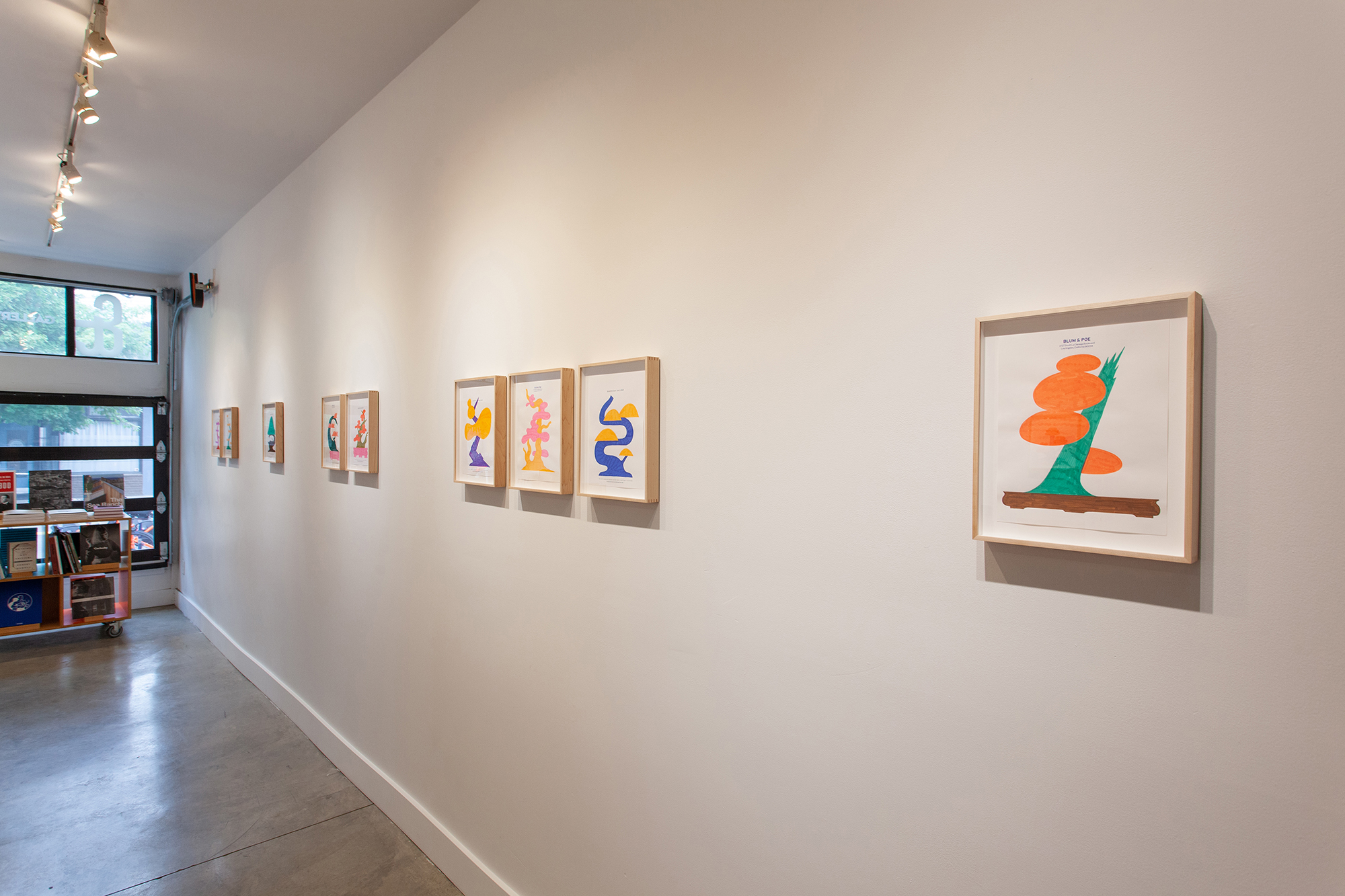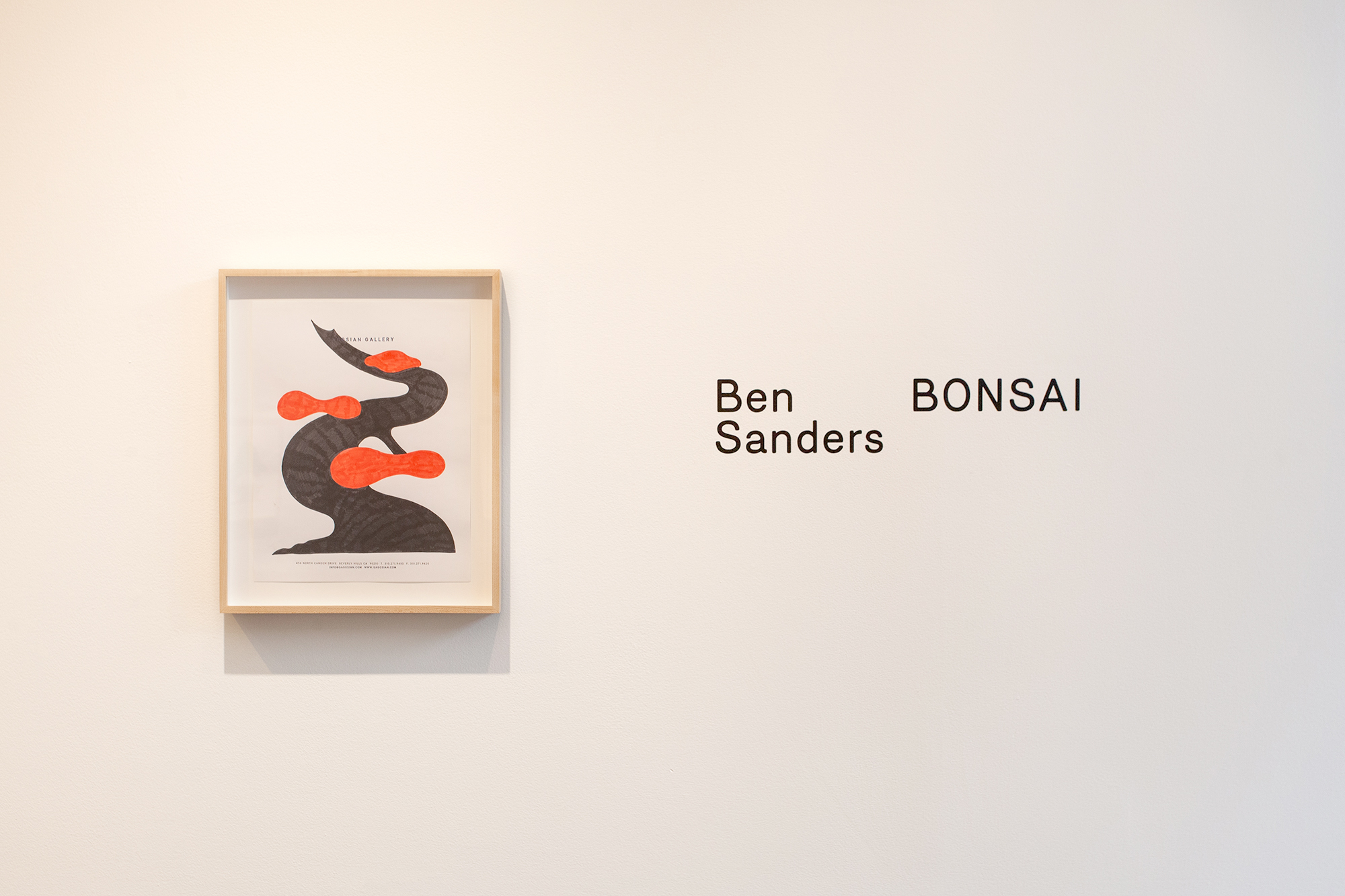 200 New Drawings of Bonsai Trees,
with a corresponding publication.
...But Bonsai, he acknowledges, is a slow, lifelong pursuit and there's only so much work to be done on the few trees he cultivates in the limited space of an apartment balcony in Pasadena. It's a momentary constraint fixed between a past when he grew a spacious vegetable garden and a desired future with his own plot of land where he can grow anything and everything he wants. In the meantime, he satiates his green thumb with marker and imagination. You can never have enough plants, he says. The bonsai drawings are a perfect substitute.
Items
Los Osos, CA
July 6 – 28, 2019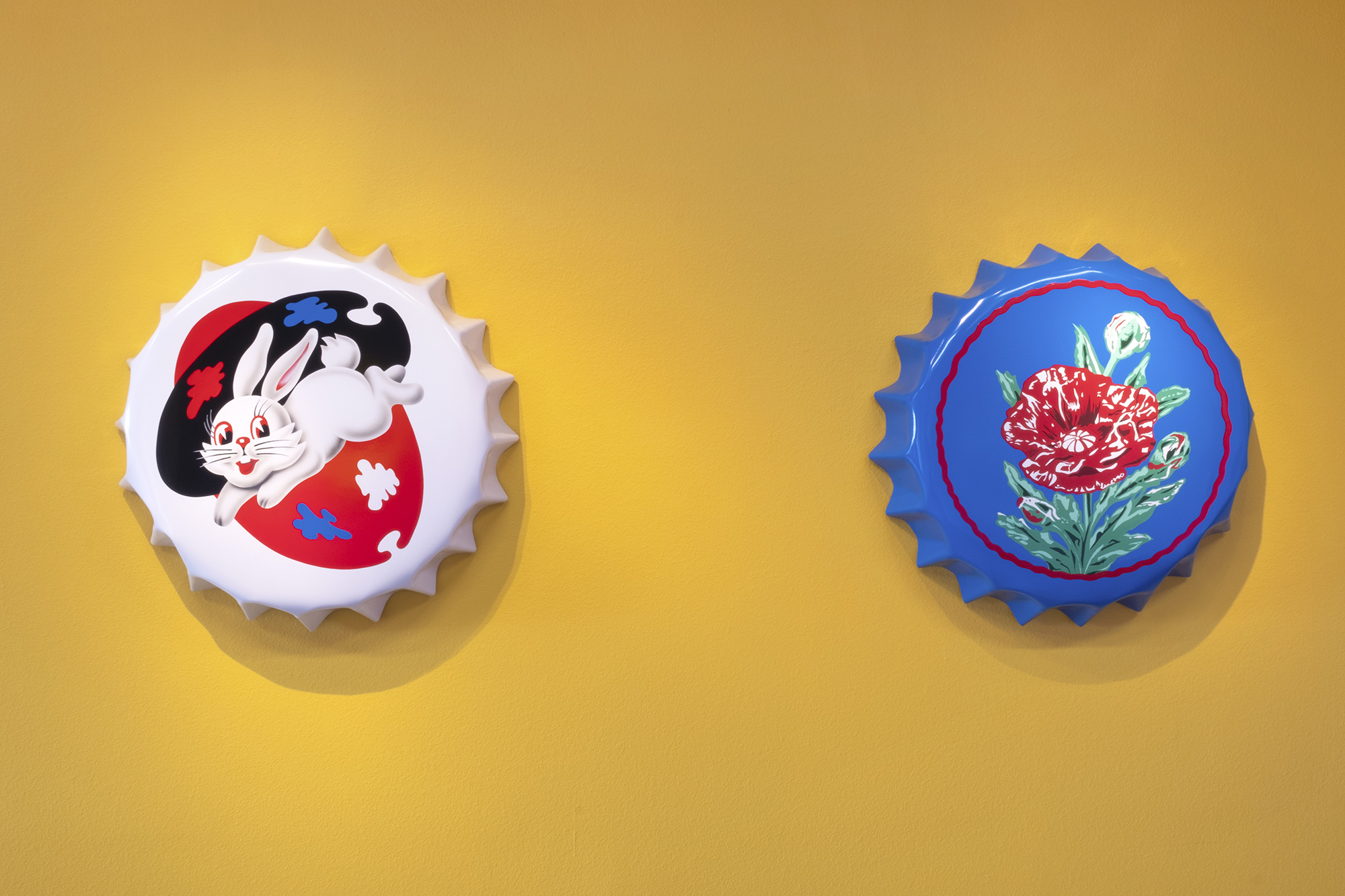 Solo exhibition of 14 sculptural wall works. Sanders and his father, a life-long metal fabricator, make huge steel bottle cap forms utilizing a giant hydraulic press. Each form is then given a detailed enamel paint job, with imagery culled from disparate sources, ranging from foreign food packaging to defunct cult websites.
55 New Pots
Art Los Angeles Contemporary
February 13 – 17, 2019

55 Painted Pots shown in conjunction with new paintings by Adam Beris.
View All Pots
I Come to the Garden Alone
Los Angeles, CA
March 3 – April 14, 2018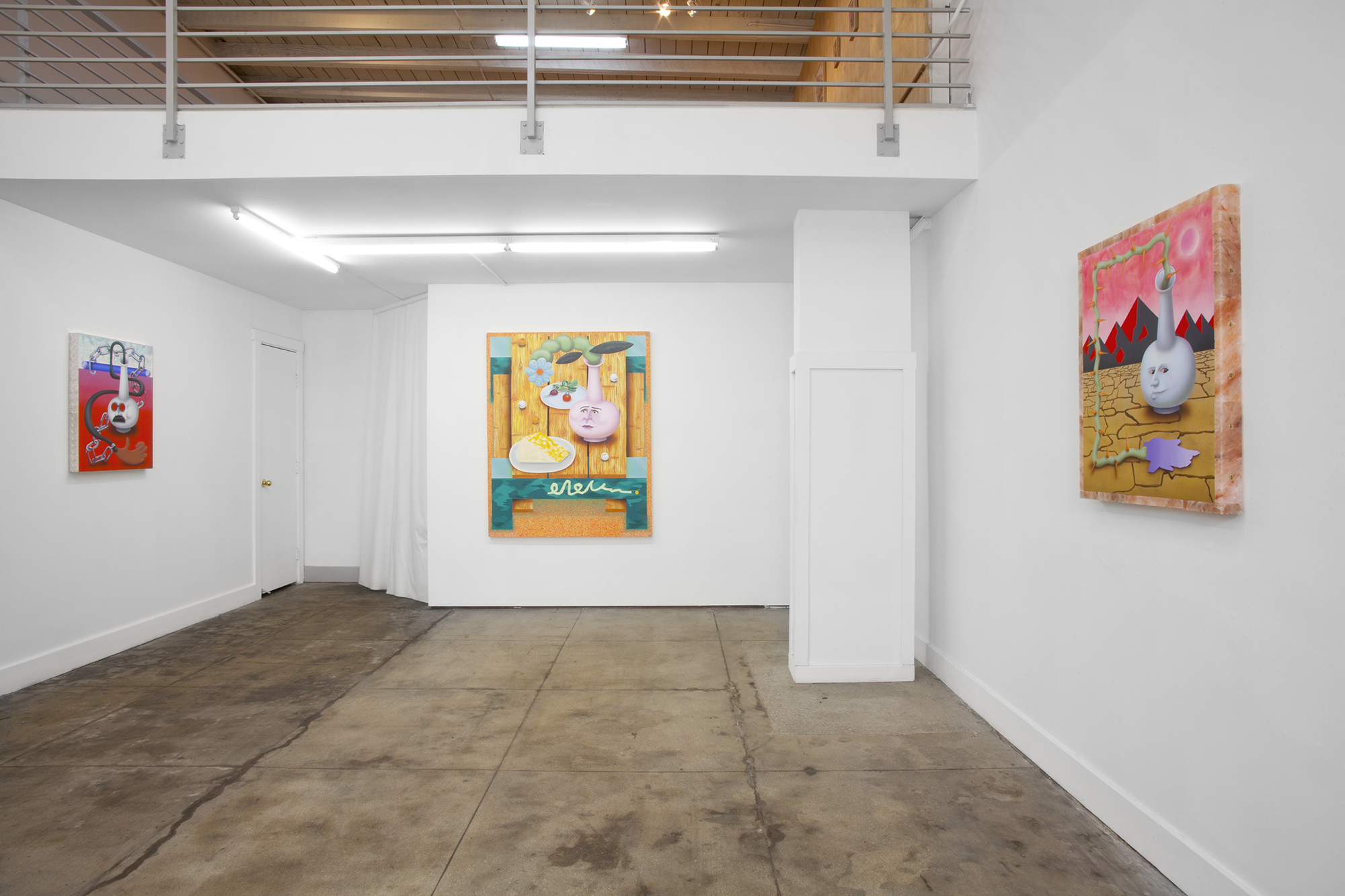 Sanders explores internalized fears, spirituality, and the human condition through a series of works on paper and paintings executed over two years. The paintings stem from the works on paper, which Sanders creates while sitting in church. Many depict personified characters, insects or cheap plastic Teleflora vases (an object that Sanders obsessively collects from thrift stores). Sanders places these characters into narrative and surreal settings. Despite their cartoonish quality, the works suggest a deep level of introspection. Through metaphor and symbol, they become a collection of visual parables meant to unearth hopes and anxieties, both universal and unique to Sanders' own experience.
Writing About the Show:
These Surreal Paintings Embody L.A.'s Hedonism and Spirituality
by Angella d'Avignon

Ben Sanders at Ochi Projects
by Matt Stromberg
Foreign & Domestic
Carl & Sloan Contemporary
Portland, OR
Aug. 14 – Sept. 6, 2015

The aesthetics of mass-produced consumables draw us all in. While we crave individuality, we unconsciously desire the shared experience and common history of globally branded imagery. This is the great magic trick of Late Capitalism. Our experiences feel unique despite the sameness of a globalized economy.

The red cups in a game of beer pong, the garish flowers at a funeral, the picnic table cloth or the paper plates of Summer. These ubiquitous and often ignored experiences buzz around the landscape of our lives. Sanders mixes them with a deep history of painterly mark-making and the doldrums of daily life. The high and low brow become unified beneath a wash of golden California light.

Thick, painterly blobs weigh down curlicue patterns arranged like perfectly placed garnishes on a culinary dish. Sanders pulls all these tricks from his hat to serve up a special experience made just for you, and you, and you, and you...